Testing Hypothesis by Quantitative Methods
Testing Hypothesis by Quantitative Methods
Academic research is a systemic process of collecting and analyzing data with an aim to test hypotheses that have been derived from a theory. This process often involves the use of statistical methods in data analysis. Choosing the correct statistical methods is important, as your choice determines how well you can appropriately answer your research questions and tests your hypotheses. In this webinar, I will discuss how to make this choice. I will also introduce some statistical software that can make statistical testing easy. In particular, the following issues will be discussed:
Types of Research Questions
Types of Statistical Tests
Test of Mediating Effects
Test of Moderating Effects
Test of Moderated Mediation or Mediated Moderation
Statistical Software (SPSS, AMOS, Smart PLS)
Speaker
Michael Luk, PhD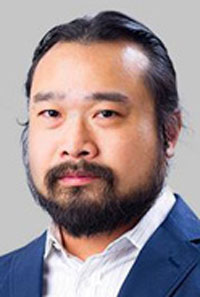 Dr. Michael Luk
Dr. Michael Luk was a faculty member at the Marketing Department of City University of Hong Kong until 2017. He has published in leading journals such as Journal of International Business Studies, Journal of International Marketing, Journal of Business Ethics, Journal of Personality and Social Psychology. He also co-authored a chapter in the Handbook of Cross-Cultural Psychology (2nd Edition) on I/O psychology. Over the last twenty years, he has successfully supervised many students at the PhD, DBA, MPhil, and MBA levels.
Fee
Free of charge
Date & Time
Friday, 4 June 2021, 7:00pm – 8:30pm (HK time/GMT+8)
Join us for this interactive webinar!
Send us your questions and any concerns you may have in the enrolment form.
Enquiry
Ms Vicky Leung

Phone:

(+852) 2774 8504