Strategic Negotiation
In times of intensifying deglobalization and international conflicts, there is an urgent need for skills, determination and deeper understanding to minimize the damage that these trends bring. In this webinar, Professor Faure, Vice President of the Executive Board of CERIS, Belgium, aims to provide analytical benchmarks for one of the most widespread and necessary activities on this planet, international negotiation. It applies to relations between people, companies as well as states. It concerns in particular trade relations, technology transfers, the merger of companies as well as the resolution of a border conflict or the sharing of water resources. The presentation covers the following points:
The main logics of negotiation
The basic paradigms
The mechanisms of cooperation
The essential variables of negotiation: power, information, threat.
The intercultural dimension: culture, values, and cognitive aspects
The conclusion of an agreement
Speakers
Professor Guy Olivier Faure Vice President of the Executive Board of CERIS, Belgium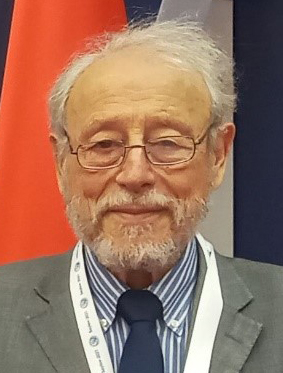 Professor Guy Olivier Faure is the Vice President of the Executive Board of CERIS, an international relations and development postgraduate training centre based in Belgium that has trained over 3,000 diplomats, senior officials and private company officers since its inception. Professor Faure is an expert in the field of International Negotiation. He was teaching Sociology at the Sorbonne University. He is senior researcher at CEIBS, Shanghai. He has also been visiting professor in a significant number of Universities all over the world. He has lectured in various countries in Europe, in the US, in China and Latin America. Professor Faure has authored, co-authored and edited 23 books and over 140 articles. His works have been published in twelve different languages. He is referenced in the Diplomat's Dictionary published by the United States Peace Press, Washington, 1997. He is a member of the editorial board of three major international journals: Negotiation Journal (Harvard, Cambridge); Group Decision and Negotiation (New York); International Negotiation (Washington).
Professor Faure is also a member of the steering committee of the research group on international negotiation PIN-GIGA (Hamburg, Germany).
https://www.pin-negotiation.org/en/steering-committee/guy-olivier-faure/

He co-founded the company Partners Asia (Paris, France), whose main mission is to promote the practice of negotiation between Westerners and Chinese. https://en.partners-asia.com/
Fee
Free of charge
Date & Time
Tuesday, 7 June 2022, 18:30 - 20:00 (HK time/GMT+8)
Deadline for enrolment: 12 noon, 7 June 2022
Enquiry
Join us at this interactive webinar!