Master of Business Administration, MBA
Overview
SPECIAL FEATURES
Top-ranked MBA
Tippie College of Business of The University of Iowa has an international reputation as one of the world's best business schools. By earning an MBA consistently ranked by Financial Times, U.S. News & World Report, and Forbes, you'll enjoy world-class experience with high-caliber classmates.
Iowa faculty come to you
You'll learn, in person, from the same faculty who teach in Tippie's on-campus MBA programs. They make up a team of academic professionals who are internationally recognized for their research and achievements.
Work as you learn
Keep your career trajectory moving upward and earn your MBA at the same time. Our program is ideal for working professionals. Each course only takes two week-ends.
Achievable
Attainable in 15 months with no thesis, no term-end examinations.
Flexible
Start your journey for a higher, prestigious academic achievement any time of the year, as you see fit*
* subject to program schedule
Information at a Glance
Tuition fee:
HKD$258,800
(Including an application fee of HK$800)
Medium of Instruction:
English
Brochure
The University of Iowa
Details
| | |
| --- | --- |
| Projects in Global Finance | Dec 7, 8, 14, 15, 2019 |
| Business Analytics | Jan 11,12,18,19, 2020 |
| Operations and Supply Chain | Feb 8, 9, 15, 16, 2020 |
| Project Management | Mar 14, 15, 21, 22, 2020 |
| Managerial Economics | Apr 18, 19, 25, 26, 2020 |
| Law and Ethics | May 16, 17, 23, 24, 2020 |
| Managerial Economics | Apr 18, 19, 25, 26, 2020 |
| Entrepreneurship and Innovation | June 13, 14, 20, 21, 2020 |
| Foundations in Strategy | July 11, 12, 18, 29, 2020 |

Highly flexible to enrol in any other modules in any time of the year. For module schedule, please refer to the time schedule above.
Class Time: Sat 2-8pm and Sun 9am-6pm
Venue: HKMA Advanced Management Development Centre, 3/F, Tower 2, South Seas Centre, 75 Mody Road, Tsim Sha Tsui, KOWLOON
* The schedule is subject to change due to unforeseen circumstances.
Currently no new intakes are being scheduled.
Words from graduates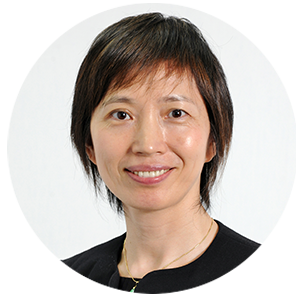 Dr Julia Wang
President
Peter F. Drucker Academy
"The teaching faculty members sent to Hong Kong from Iowa Tippie school are excellent. Most of them are hybrid experienced professors with broad knowledge and views, so students can gain authentic learning experiences from this quality US MBA program without worrying about quitting job. This is very unique and rare in Hong Kong."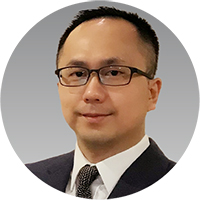 Raymond Wong
General Manager, Leasing
Brand Curation Department
"The program is considered a fruitful and enjoyable journey for me. I especially valued the world-class learning experience with face-to-face lectures and the bonding with high-caliber classmates, which make this program so dynamic and remarkable."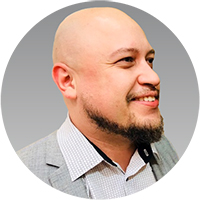 Moises Olavo Da Silva
Director of Technical & Commericialization
Footwear at Polo Ralph Lauren
"The MBA taught me how to better plan, measure and deliver results. Skill development is necessary to compete in this advancing world. Iowa's MBA contribute in many ways for my growth."
Admissions
Tuition
Application Fee for New Applicants: US$100 (Non-refundable, paid online as part of the application process)
HK$258,000 (in 5 installments)
Plus HK$1,740 Records and Document Fee (initiated by the university for all MBA programs covering all student transcript requests as well as the diploma fee, to be collected with the initial tuition payment).
Entry Requirements
Bachelor's degree
At least 3 years of professional, full-time work experience
English proficiency
Enquiry
Course Details
General Enquiry
---