Overview
The MA Law programme is designed for law or non-law graduates aiming to gain a legal qualification at Master's level. Students aiming for the Postgraduate Certificate in Laws (PCLL) are welcome to apply for the course as it allows students to progress onto the Legal Practice Course (LPC) or Bar Practice Course (BPC).
The structured course is taught by qualified lawyers with lectures and practical workshops, and with online resources and learning tools to develop students' legal skills.
The GDL is an alternative to the MA Law and is ideal for non-law graduates who wish to work as a solicitor or barrister.
The University of Law is the course operator and awarding body of the Hong Kong programmes, while The Hong Kong Management Association provides teaching venues and administrative support.
Duration
9 or 12 months (Full-time)
21 months (Part-time)
Online Information Seminar
Time:
19:00 - 20:00
Add to Calendar:
---
The University of Law
Renowned History
• One of the UK's longest-established specialist providers of legal education since 1876
Quality Teaching
• Courses are taught by qualified lawyers. Students will also benefit from practical training other than just theoretical teaching
• Access to a number of opportunities to work on cases while studying
Powerful Networking
• UK's largest legal alumni group with over 71,000 members, many of whom are qualified lawyers in Hong Kong, Malaysia, England and Wales
• Working with 90 of the top 100 UK law firms
• Close links with a wide range of barristers' chambers
Promising Career
• A number of experts providing one-to-one support for Legal Career and employability service
Flexible Study Options
• Both part-time and full-times options are available
• Part-time: weekend
• Full-time: 4 half days a week
Details
Modules
Assessments
Compulsory online pre-course study on Legal Method (50 Hours)
30-minute multiple choice question open book exam

Public Law
Closed-book, three-hour exam (Answer 3 questions from a choice of 6 in each exam, a passing score of 50% on each module is required)
European Union Law
Criminal Law
Tort
Contract Law
Land Law
Equity & Trusts
Legal Research and Independent Project
6,000 words legal essay for the Independent Project
Routes to become Lawyers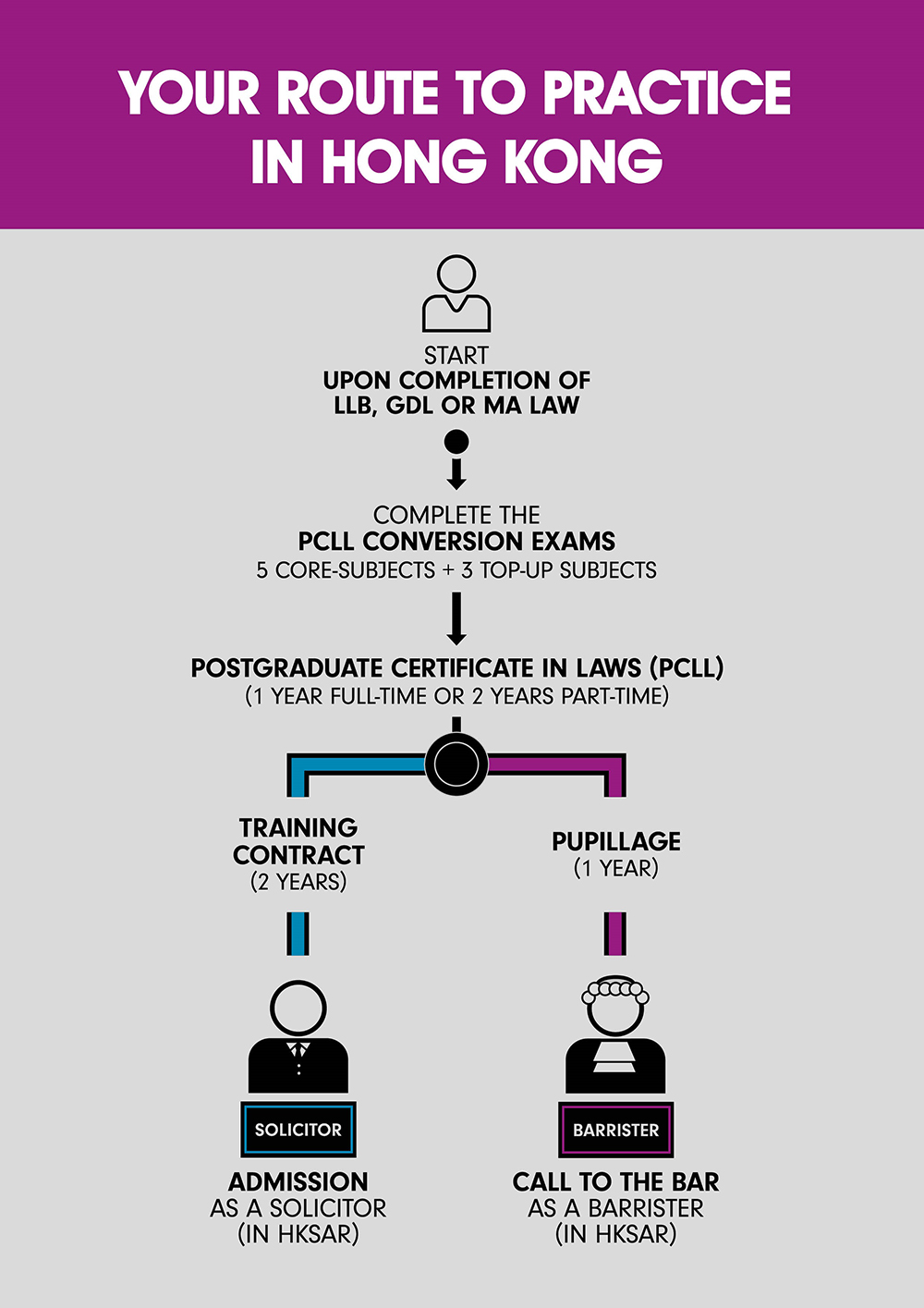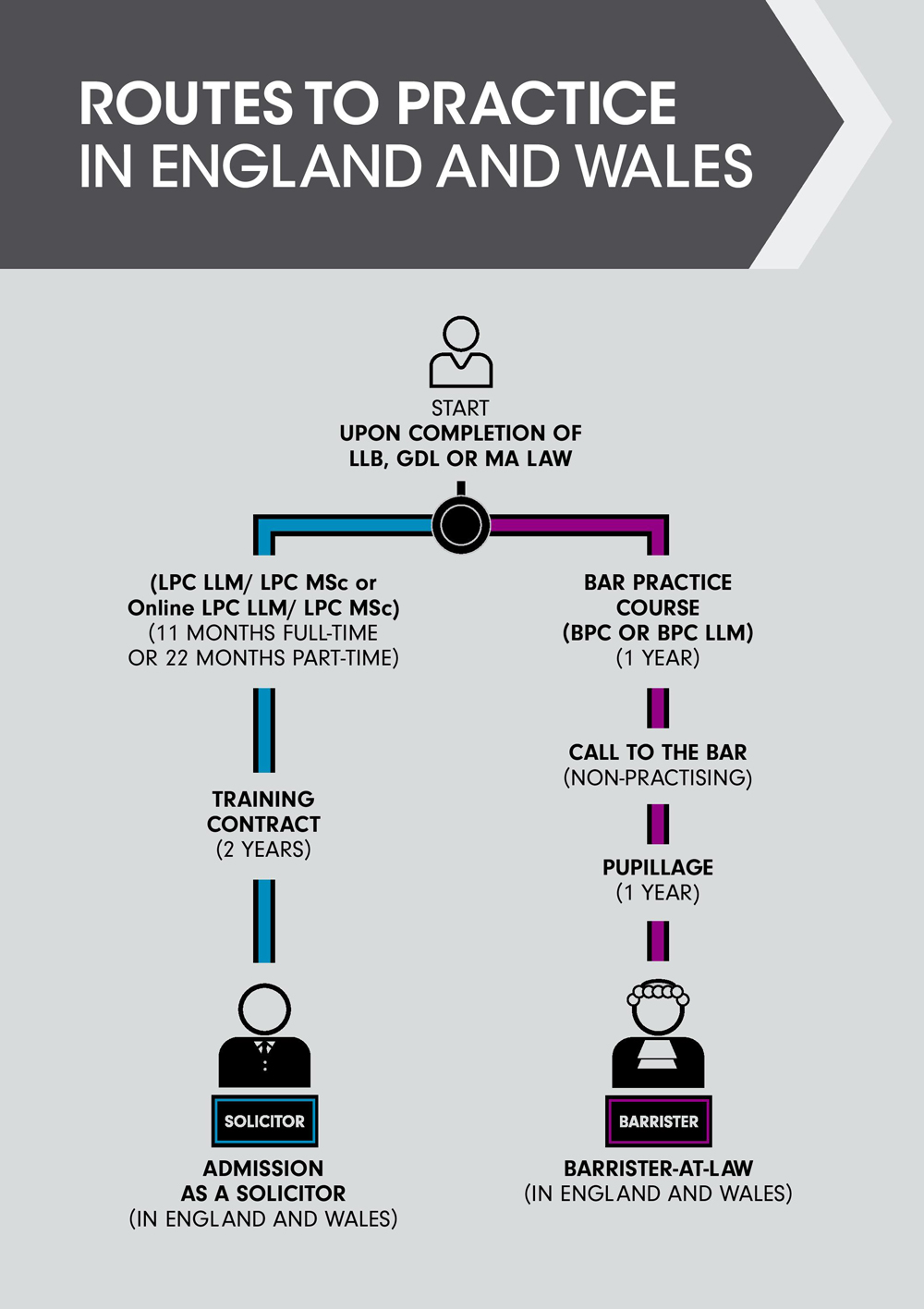 Testimonials
Admissions
Application Period
The programme will commence twice in a year in January and September.
Entry Requirements
Bachelor's degree in any discipline with a second class honours (upper division) or above or equivalent.
English Proficiency: An English Language level equivalent to IELTS 6.5 or above with a minimum of 6.0 in each component. Applicants who have completed their Bachelor's degree fully in English may be exempted from the English Language proficiency requirement.
Tuition
HK$ 120,000* (by monthly / termly instalments)
* Students can enjoy 5% (early bird discount) + 10% (bursary discount) for application submitted and offer accepted on or before 1 August 2021.
Application fee for full-time students on LawCabs: UK£25 (Approximately HK$250, Non-refundable)
Please note that non-local students can only undertake the full-time courses. Part-time study is not permitted due to Hong Kong Immigration Department regulations.
This programme is an eligible programme under the Extended Non-means-tested Loan Scheme. Information about the eligibility, application, loan limit, interest fee and other details can be found at www.wfsfaa.gov.hk/sfo/eng/schemes/nlss.htm. For further enquiries, please contact ENLS enquiry hotline directly at 2150 6223.
Enquiry
Course Details
General Enquiry
---