Master of Business Administration, MBA
Overview
WHY MGSM?
Rankings
Top 100 MBA Globally (Financial Times Global MBA rankings 2019 and The Economist Which MBA? 2018)
Top 1 MBA in Australia (Financial Times Global MBA rankings 2019)
#5 globally for 'Student Quality' (The Economist Which MBA? 2018)
Macquarie University Award
Fully taught by MGSM faculty
Awarded by Macquarie University, same academic standing and recognition as study in Sydney
Financial Support
Pay as you go course fee in HKD
Scholarship valued at up to HK$172,000
Eligible for Non-Means-Tested Loan Scheme by HKSAR Government
Flexible Part-Time Study Option
4 intakes per year: Jan, Apr, Jul, Oct
Multiple entry and graduation points
No core dissertation or research project
Dual HK and Sydney administrative support
Macquarie University MBA Hong Kong Commemorative Academic Grant
25% tuition fee reduction (HK $86,000 for each student)
Dr Li Sze Lim Macquarie University MBA Hong Kong Scholarship
Scholarship valued at up to HK$172,000
Macquarie University
Ranked among the top 1% of universities in the world by QS World University Rankings (2019) and with a 5-Star QS rating, Macquarie University is considered one of the world's best universities. The MBA of Macquarie University Graduate School of Management (MGSM) is renowned for its quality and flexibility, and has been a flagship programme of the School since its launch in 1969. The MBA and management programmes are accredited by AACSB and have been consistently ranked highly on a global stage.
MGSM has been offering postgraduate management programmes with The Hong Kong Management Association since 1994. In Hong Kong, MGSM offers the same world-class programmes that are taught in Australia, with faculty flying in from Australia to teach all classes.
Details
Core modules
Electives

Accounting for Management
Economic Context of Management
Financial Management
Foundations of Management Thought
Information and Decision Analysis
Marketing Management
Operations Management
Organisational Behaviour
Strategic Frameworks
Strategic Management
Electives 1-6


LEADERSHIP AND GENERAL MANAGEMENT:

Executive Coaching
Leadership and Motivation
Managerial Psychology
Managerial Self-Development

LOGISTICS AND OPERATIONS MANAGEMENT:

FINANCIAL STRATEGY:

Business Performance Measurement and Management
Corporate Acquisitions
Entrepreneurial Finance
Investment Management

MARKETING:

Advertising and Promotions Management
Consumer Behaviour
International Marketing

MANAGEMENT SKILLS:

Management of Innovation
Managerial Self-Development
Negotiation: Theory and Practice

STRATEGY:

Big Data and Managerial Decision Making
Competition and Strategy in Asia-Pacific
Design Thinking for Innovation
Strategic Human Resource Management

GLOBAL PERSPECTIVES:

Competition and Strategy in Asia-Pacific
Managing with a Global Mindset
International Perspectives: Study Tour
Reports 1 & 2
Information above is correct as of December 2018 but is subject to change from time-to-time. Please note that not all elective units are offered every year.
HEAR FROM OUR ALUMNI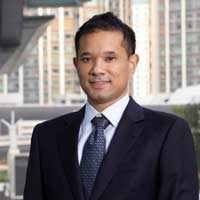 James Osmund
Director Digital, APAC
Business
Development and
Content Turner
"I chose MGSM because of its emphasis on teaching the best global business practices. Within this, the program incorporated a specific focus on Asia which has been of great value to me."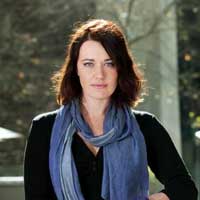 Rebecca Engel
Head of Retention
National Australia Bank
Wealth
"The MBA has given me the confidence to think BIG."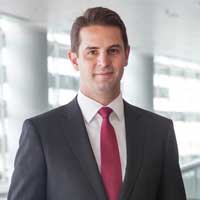 Doug Terry
Account Director
Resource Solutions
"I chose MSGM because of its solid international reputation and standing as a leading Australian business school, and because it offers classroom-based learning taught in block sessions here in Hong Kong, with a mix of sessions taught by faculty members visiting from the MGSM campus in Sydney and also those based in Asia."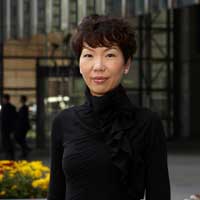 Jackie Lee
Head of Marketing Planning
and Governance, Retail
Banking and Wealth
Management, Hong Kong
HSBC
"The flexibility of the program allowed me to continue to focus on developing my career while studying."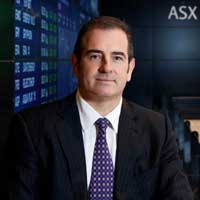 Richard Kimber
Global Head of Equity
Markets
ANZ Bank
"The MGSM MBA enabled me to progress seamlessly into Regional and Global roles and to achieve my goal of becoming CEO of a range of different businesses in quite diverse environments."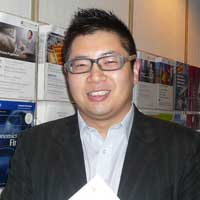 Billy Yeung
Inspector
(HKSAR) Customs & Excise
Department
"I chose the MGSM MBA programme for its fine reputation and flexibility of the block-classes. It was an amazing experience all the way - not only have I gained precious knowledge and friends, my horizons were also broadened and I am able to tackle issues and problems with a more practical and holistic approach."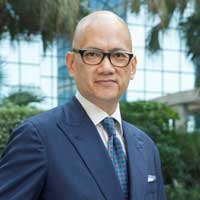 Ronald Wong
Founder and Executive
Coach
The Library& (HK) Limited
"I chose MGSM for its reputation, the quality of its faculty and relevance for today's working world. I enjoyed the robust dialogue and debate with the lecturers and fellow students, from different sectors, and continue to draw on these in my professional endeavours."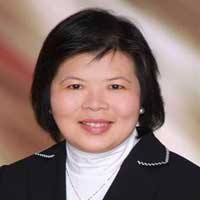 Lily Agonoy
Managing Director
BCD Travel
"The flexibility of block classes made it easier for me to achieve a work life balance when I was focusing on both career and my studies. There are many ways to build a professional network through MGSM. I was able to do so by connecting with alumni/ fellow students via the many networking events organized by MGSM in Hong Kong."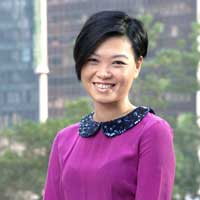 Florence Huen
Manager – F&B Event
Management
Hong Kong Convention and
Exhibition Centre
"MGSM have a very good students' profile which helps me expand my network at work as well as my personal life."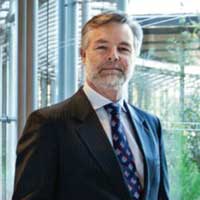 Matthew Walton
Vice President
Commonwealth Bank of
Australia
"My objective was to transition from a technical field within the mining industry to a management role in the finance industry. The MGSM MBA was the door opener that I needed."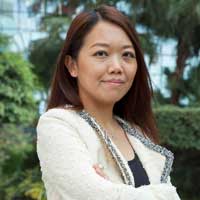 Kitty Lau
Managing Director
Kernel Business Services
Limited
"I chose MGSM because of the reputation and highly committed academic staff. Its post-graduate program builds a global mindset and practical knowledge with an integration of Asian perspectives in its curriculum. The alumni and the events hosted by the University have also provided me with a platform to generate more business and leverage on others' expertise."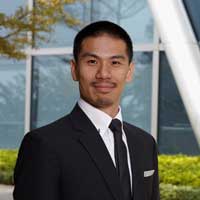 Eimund Loo
Founder & CEO
Auxilia Limited
"I was continually impressed by the diversity, and the depth and breadth of experience brought to the classroom not only by the lecturers but also the fellow students."
FACULTY
MGSM's faculty are highly qualified and many possess extensive industry experience, combing business skills with academic excellence, bridging the gap between theory and real world application. Learn More

Admissions
Tuition
HK$ 344,000 (HK$21,500 x 16 subjects)
Entry Requirements
Direct Entry:
A degree from a recognised university (or equivalent) with GPA of 5.00 out of 7.00*.
* Candidates have significant managerial experience of 6 or more years, the informal work-based Prior Learning may be recognised as equivalent to the GPA admission requirement, subject to the approval of MGSM.
A minimum of 3 years relevant work experience (e.g. managerial/professional).
---
Indirect Entry:
Articulation via successful completion of the Graduate Certificate of Management and / or Graduate Diploma of Management. Learn More
---
Language Requirements
If you haven't undertaken recognised studies taught in English, such as a degree, you will need to demonstrate your language proficiency. Recognised English language tests include:
IELTS Academic: Minimum of 7.0 overall with a minimum of 6.0 on each band
or TOEFL (internet-based): Minimum of 100 overall with a minimum of 12 in Listening, 13 in Reading, 18 in Speaking and 21 in Writing.
Note: Exam results are valid for 2 years and your results must be valid at the commencement of your programme.
MGSM reserves the right, in addition to the above, to administer further testing.
*This programme is an eligible programme under The Extended Non-means-tested Loan Scheme (ENLS) provided by the Government of HKSAR. For details, please refer to:http://www.wfsfaa.gov.hk/sfo/en/postsecondary/enls/overview.htm
Enquiry
Course Details
General Enquiry
---