CPE / Graduate Diploma in Law (GDL) // LLB Law
Overview
Why Oxford Brookes University GDL/LLB Programme?
Unique structure allowing you to focus on one subject at a time
Mixed mode of study with online lectures and face-to-face tutorial

Course materials and online lectures available 24/7, enable you to listen at a time to suit you and to repeat for revision
Timetable specially designed for working executives, tutorials on only 2 weekends for each subject, easily integrated into your busy life

One examination taken each time, no packed examinations at the end of the term, students could better prepare for one exam at a time
Small classes to guarantee teaching quality and enhance learning experience
Oxford Brookes is highly experienced in teaching Law, lectures given by research active experts in the law fields
High successful rate, 64% distinctions, 28% merits and 2% pass of the same programme last year in UK
Affordable and achievable
About Graduate Diploma in Law
The Graduate Diploma in Law (GDL) is a uniquely designed and flexible programme tailored specifically to professionals seeking a legal qualification. The content is delivered by subject specialists from Oxford Brookes University via online lectures and by qualified professionals via intensive weekend workshops at HKMA in Hong Kong. Oxford Brookes has successfully delivered this programme for over 25 years and this programme has been widely recognised as offering an excellent high quality teaching.
Online lectures delivered by experienced academic staff whose teaching is informed by the latest thinking and cutting-edge research
Face-to-face weekend workshops delivered by experienced professionals
Qualification recognised by the Solicitors Regulation Authority and the Bar Standards Board
All School of Law research-active lecturers deliver teaching across the School of Law programmes
Several School of Law academic staff are also qualified barristers or solicitors
Close, supportive learning environment with extensive tutor contact time
Assessment (coursework and examinations) is spread through the year
Focus on essential legal skills such as problem solving and legal research
Online Information Session
Time:
19:00 - 20:00
Add to Calendar:
---
Mode: Face-to-face + Online
Add to Calendar:
---
Talent Development Fund
Talent Development Fund: Now open for application. Successful applicant will be awarded $20,000. (Applicants must meet the requirements of the scheme. Only new application of the programmes are accepted and students are not allowed to apply fund for programmes which are currently enrolled.)
Details
Information at a Glance
Deadline for New Application:
Medium of Instruction:
English
Mode of Instruction:
Face-to-face
Due to current COVID-19 situation, the mode of instruction might be changed from face-to-face to online teaching if necessary in the event that face-to-face classes cannot be held. The Association will contact the students concerned with details of such arrangements as necessary.
Brochure
Timetable
Oxford Brookes University
Oxford Brookes University
Oxford Brookes University was founded in the historic university city of Oxford in 1865, as the Oxford School of Art. In 1992 we were granted university status, and became Oxford Brookes University. Today we are one of the UK's leading modern universities, and enjoy an international reputation for teaching excellence and innovation as well as strong links with business and industry.
No.1 in the UK for teaching and for research, the world's best universities aged 50 years or under (Times Higher Education (THE) Young University Ranking 2018)
The world's top 150 young institutions
The only UK university in the QS ranking of top 50 institutions under 50 years old (QS World University Rankings Top 50 Under 50 2020)
Oxford Brookes is one of the UK's top 50 institutions (Guardian League Tables 2020)
The world's first Fairtrade University
School of Law, Oxford Brookes University
The School of Law of the Oxford Brookes University is based in the historic university city of Oxford. Law has been a key part of Brookes for nearly forty years. Our academic staff regularly publish in internationally rated law journals, and are drown upon by policy makers in the UK and internationally. We are a group of experienced and innovative teachers , recognised by conferment of Fellowships and Senior Fellowships by the Higher Education Academy, and by the award of a National Teaching Fellowship within the School.
"The high expectations of staff and the rigorous making processes ensures that successful graduates from this school will have a high level of skills relevant to employment within a number of professional spheres."
External examiner, commenting on the Oxford Brookes GDL programmes, 2015
"In my opinion students enrolled on the Law programmes at Oxford Brookes benefit from being in a very strong academic environment. They are taught by a very committed staff group and the assessment strategies employed are robust. The performance of the GDL students has been particularly strong."
External examiner 2017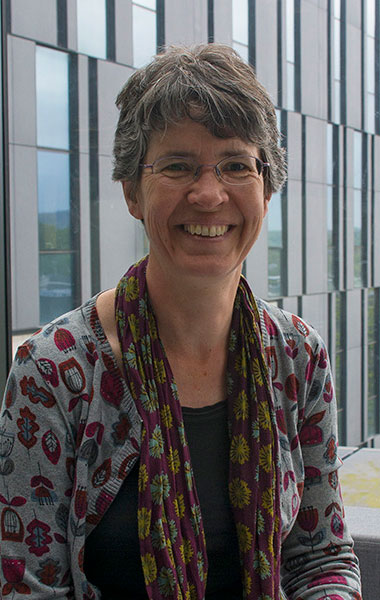 Professor Lucy Vickers
Head of the School of Law
Details
The GDL part-time programme is taught across two years. The different modules will be taught consecutively, enabling an in-depth study of one module at a time. During each teaching block, you will submit formative or summative coursework: this ensures that you receive timely feedback to check on your understanding of the particular subject prior to the main examination. Unlike other GDL programmes, the examination immediately follows the teaching of the subject.
You will cover the foundations of legal knowledge as required by the legal professional bodies:
Graduate Diploma in Law (GDL)
Contract Law
Tort Law
Public Law
European Union Law
Land Law
Equity and Trusts Law
Criminal Law
Legal Research Project
Commercial Law
Company Law / Business Associations
Evidence
Law Dissertation
If you successfully complete the CPE/GDL course, you are eligible to continue to the LLB programme and gain an LLB Law degree with one year of additional studies. This programme aims at preparing you for admission to the PCLL by adding knowledge in some of the relevant subjects not included in the GDL. It will also allow you to further develop your knowledge and understanding of law.
Career Progression and Employability
Qualify as a Lawyer in Hong Kong or England & Wales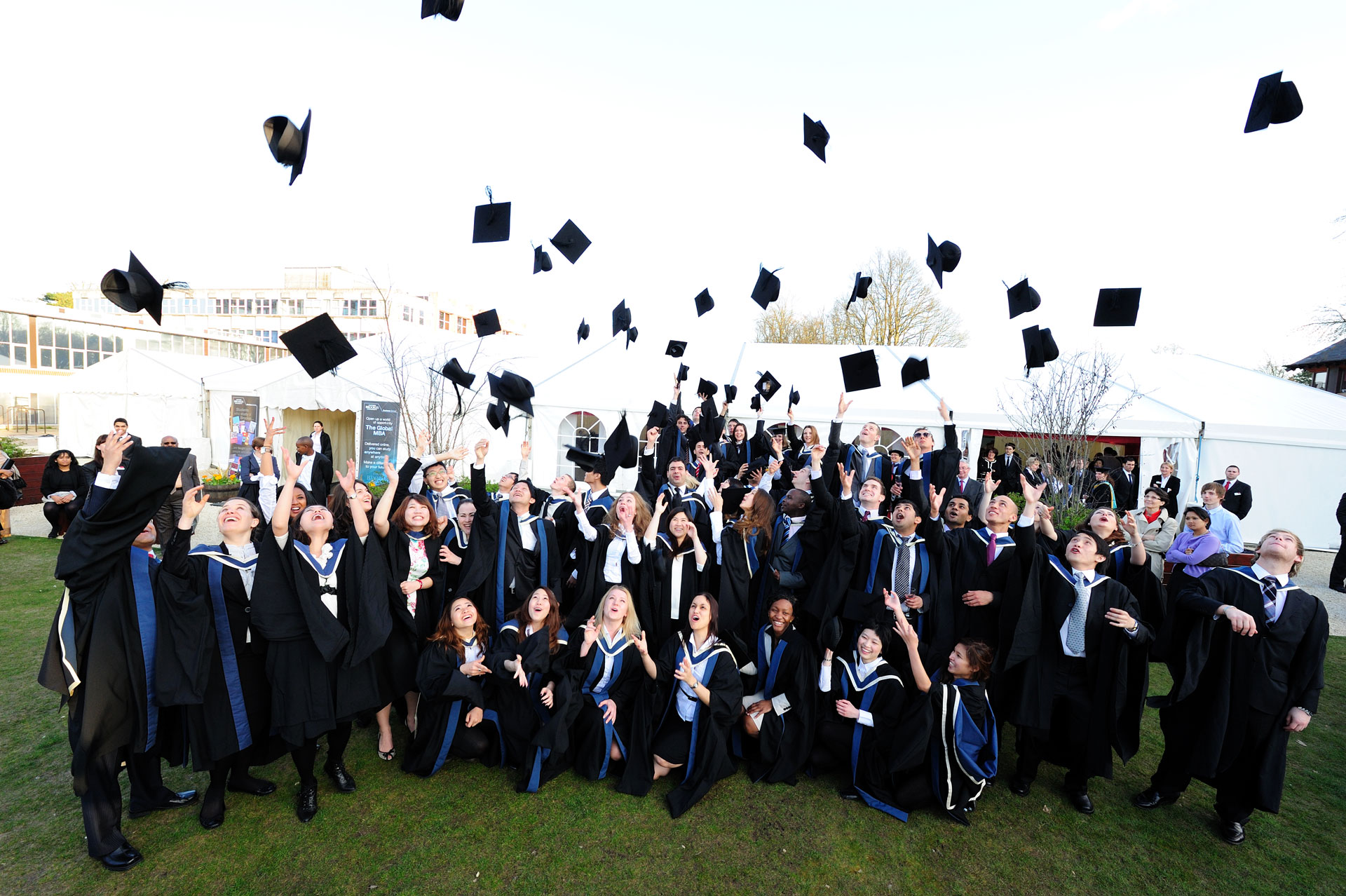 Both courses allow you to progress to the professional stage of becoming a lawyer. If you successfully complete the GDL, you can continue to the BPTC (for becoming a barrister) or to the LPC (for becoming a solicitor) should you wish to qualify in England and Wales. If you want to qualify as a lawyer in Hong Kong, you will need to successfully complete the GDL and the one year LLB and apply to the PCLL.
Admission to the PCLL is very competitive, and students will need to check the eligibility requirements for the PCLL at https://www.pcea.com.hk/download. Non-permanent residents of Hong Kong should also check the residency requirements from the Hong Kong Law Society and the Bar Association if they wish to practice as solicitors or barristers in Hong Kong.
Admissions
Tuition
The programme fee of the GDL is HK$80,000 which is payable on 4 instalments (i.e. HK$20,000 for each instalment over 2 years).
The programme fee of the LLB is HK$40,000 which is payable on 2 instalments (i.e. HK$20,000 for each instalment over 1 year).
Application fee: HK$250 (Non-refundable)
Entry Requirements
You need to have a degree equivalent to a UK honour degree of a second class lower division standard or above. If you wish to enter the Bar Professional Training Course in England and Wales, you must also have been granted a Certificate of Academic Standing from the Bar Standards Board and must take the Bar Course Aptitude Test.
A good command of English language, an IELTS score of 7.0, unless your undergraduate degree course has been taught and assessed in English. Additionally, you may be required to demonstrate a standard of written English deemed suitable by the Programme Leader. If you wish to progress to the PCLL (Hong Kong Legal Professional Training Course) following completion of the LLB programme, you need to have an IELTS (English Language) overall score of 7.0 obtained within three years of the application deadline for the PCLL.
Please note that admission to the GDL programme is competitive and offers will be made on a first-come-first-served basis. Therefore, it is advisable to submit your application early!
Enquiry
Course Details
General Enquiry / Course Enrolment / Membership
---