BA(Hons) International Business
Overview
Why choose University of Huddersfield?
Fully recognized in the UK
Same qualification of the home programme offered in the UK
Top-up Degree for Diploma and Associate Degree holders
Taught by UK faculty with intensive teaching block and supporting online resources
Top 10 in England for international student satisfaction and teaching excellence
QF Level 4 and BTEC Level 5 graduates are eligible to apply
Attainable in 1 year: 6 taught modules
University of Huddersfield
The University of Huddersfield is a long established and successful university with a long and proud tradition in teaching and research. The University is located in Huddersfield, West Yorkshire, close to four major commercial and industrial cities. By train we are half-an-hour from Manchester or Leeds, and a couple of hours away from Liverpool and Newcastle, whilst the City of London is less than three hours away.
From its roots in 1825, the University has kept its scientific and mechanical expertise and over the last 180 years has successfully expanded into the arts, business, humanities, education and health sciences. The University now has nearly 20,000 students. It
is the UK's only University where all permanent teaching staff are Fellows of the Higher Education Academy.
Achievements of University of Huddersfield:
Queen's Anniversary Prize (2021)
QS 5 Stars for internationalization (2019)
No. 1 in England for the proportion of staff with teaching qualifications (HESA 2019)
Global Teaching Excellence Award (HEA 2017)
No.1 in England for professionally qualified teaching staff (HEFCE 2016)
University of the Year (Times Higher Education 2013)
Top 10 in England for student satisfaction, teaching excellence and graduate employability
Note:
HESA – Higher Education Statistics Agency
HEA – Higher Education Academy
HEFCE – Higher Education Funding Council for England

Details
The full BA(Hons) degree comprises 360 credits. Qualified students entering the Hong Kong programme are automatically given 240 credits exemption from the full programme and can usually complete the programme over a period of twelve months.
Year 3
(120 Credits)
Business & the Entrepreneur
Cross Cultural Studies
Electronic Commerce
International Business
International Marketing
Strategy in Context
Year 2
120 Credits Exemption
(Qualified Candidates are exempted from this year)
Year 1
120 Credits Exemption
(Qualified Candidates are exempted from this year)
All six modules will be conducted through an offshore Intensive Seminar block teaching mode. Each module will generally has an eight week study schedule as follows:
Week 1
Pre-reading and Structured Study Group Meeting Weekday
(6pm – 10pm)
Week 2
Saturday
(2pm – 10pm)
Sunday
(9am – 5pm)
Week 3
Weekday 1
(6pm – 10pm)
Weekday 2
(6pm – 10pm)
Saturday
(2pm – 10pm)
Sunday
(9am – 5pm)
Week 4
Self-study Revision Coursework
Week 5
Structured Study Group Meeting Weekday
(6pm – 10pm)
Week 6
Self-study Revision Coursework
Week 7
Examination
Week 8
Break
Hear from our Alumni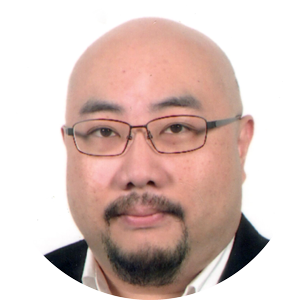 Billy Wong
Inventory Controller
Cathay Pacific
"The excellent UK teaching team and flexibility of the programme were the main reasons I chose to study Huddersfield. Professors and lecturers were willing to help and I was able to meet a group of high quality classmates in the industry. This programme and qualification provide me with fundamental knowledge and skills for my postgraduate study and enhance my career development."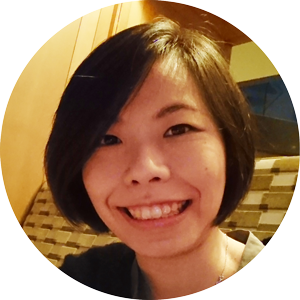 Anita Lo
HR Manager
Stan Group (Holdings) Limited
"I chose the Huddersfield HR Management programme for its fine reputation, and it was applicable on my career as well. It was an amazing experience during my study, the faculty from the University had incredible patience to discuss with students. They provided useful guideline to students from their professional point of view. Students did not just focus on study as faculty could inspire their logical thinking. This is extremely valuable on my development."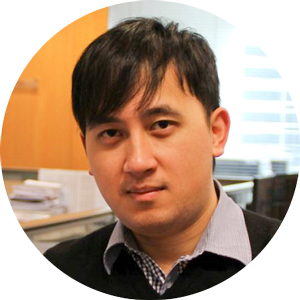 William Lo
Head of IT
Mirae Asset Global Investments (HK) Limited
"I chose Huddersfield because of the reputation and flexibility they gave to students. I was impressed by the resources provided online and the facilities in the UK for Hong Kong based students. There was a lot of interaction with my classmates and faculty. Today I can further advance on my career thanks to the University of Huddersfield."
Enquiry
Course Details
General Enquiry
---