Online Workshop on Transforming Meetings ™
Overview
Objectives
In this workshop, participants will:
Discover the Ten Components of the Thinking Environment®
Explore 5 applications of the Thinking Environment®
Practice applying the Components and applications to a meeting agenda
Experience conducting a meeting in a Thinking Environment®
Balance participation of all meeting attendees
Maintain a sense of belonging and connection among attendees during both face-to-face and virtual meetings
Date & Time
Tuesday & Wednesday, 24 & 25 August 2021
2:00 pm – 6:00 pm
Delivery Mode
The workshop will be delivered via Zoom.
Contents
Concepts and Practice
Part One
Opening Round
Components: Attention, Place, Equality and Ease
Applications: Thinking Pairs and Dialogue
Applications: Rounds & Open Discussion
Components: Encouragement, Difference & Information
Part Two
Application of Building Blocks to Meeting Agenda Item
Components: Feelings, Incisive Question and Appreciation
Closing Rounds
Workshop Leader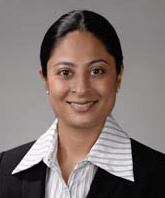 A seasoned trainer and coach with 18 years' experience, Khyati Kapai offers learning development solutions in the areas of interpersonal communication, cross cultural communication and multi-generational communication through positive personal transformation. As a certified Time to Think Consultant, Khyati is committed to 'facilitating positive change by improving thinking'. Clients choose to work with Khyati for her rich thinking interventions and evidence-informed approach to learning and behavioural change. Khyati's influencers include Nancy Kline and her work on the Thinking Environment, Frederic Laloux and his insights into Reinventing Organisations as well as Shawn Achor and his research on the link between happiness and performance.
Information at a Glance
Tuition fee for Members:
HK$3,900
Tuition fee for Non-members:
HK$4,100
Medium of Instruction:
English
Mode of Instruction:
Online
Due to current COVID-19 situation, the mode of instruction might be changed from face-to-face to online teaching if necessary in the event that face-to-face classes cannot be held. The Association will contact the students concerned with details of such arrangements as necessary.
Brochure
Enquiry
Course Details
General Enquiry / Course Enrolment / Membership Information