Professional Certificate Programme in Global ESG Investing
Overview
Pilot GSF Capacity Building Support Scheme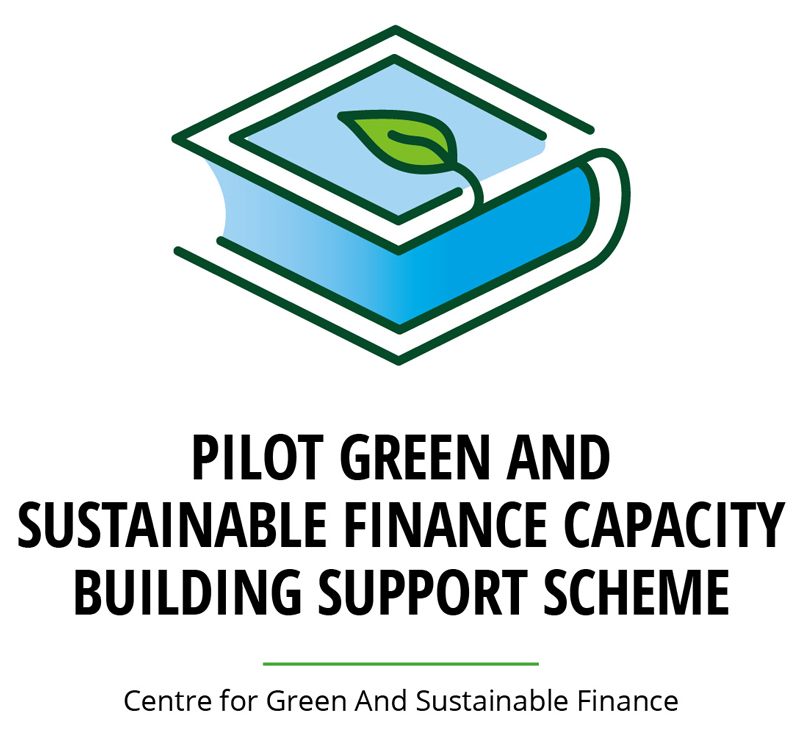 Maximum HK$10,000 Subsidy
Name of Programme Provider: The Hong Kong Management Association
Programme Provider Identification Code: PP-TRR419
Programme Identification Code: GTP-661228
Programme Name: Professional Certificate Programme in Global ESG Investing
This programme is one of the Eligible Programmes under the Pilot Green and Sustainable Finance Capacity Building Support Scheme .
Eligible applicants may apply for reimbursement of relevant fees upon successful completion of Eligible Programmes, subject to a ceiling of HK$10,000 and other conditions.
Application should be sent directly to the Pilot GSF Capacity Building Support Scheme office within three months after programme completion. For details, please visit the Scheme website: www.greentalent.org.hk or contact the Scheme enquiry hotline: 852-2258-6000 or email to enquiry@greentalent.org.hk.
---
The HKMA Global Centre for ESG Education and Research (GC-ESG), now offers Professional Certificate Programme in Global ESG Investing to equip professionals with comprehensive knowledge about ESG investing and related international standards. The official syllabus of "The CFA Institute Certificate in ESG Investing" will be adopted in this programme to help students prepare for the examination organized by CFA Institute. The learning materials adopted in this programme have been recognized by the United Nations Principles for Responsible Investment (PRI).
Indicative Topics
Introduction to ESG
The ESG Market
Environmental Factors
Social Factors
Governance Factors
Engagement and Stewardship
ESG Analysis, Valuation, and Integration
ESG Integrated Portfolio Construction and Management
Investment Mandates, Portfolio Analytics, and Client Reporting
Programme Leader
Dr. Mike Hui
Mike Hui is a CFA® charterholder and a holder of CFA ESG Investing Certificate. He also holds an MSc in Finance from the Chinese University of Hong Kong. He is awarded a doctoral degree by the University of Wales TSD with the thesis topic: sustainable and responsible investments.
Mike has extensive teaching and training experience and has been teaching CFA® full program and Certified Financial Planner CFP examination programmes in various tertiary institutions for more than ten years. He received the Outstanding Teacher Award from HKU SPACE in 2019. He has been teaching this course for two cohorts with very positive feedback.
Information Session for Professional Certificate Programme in Global ESG Investing
Time:
13:00 - 14:00
Add to Calendar:
---
Early Bird Discount
Tuition Fee for Members with Discount:
HK$8000

HK$7,700
Tuition Fee for Non-members with Discount:
HK$8500

HK$8,200
Information at a Glance
Tuition fee for Members:
HKD$8,000
Tuition fee for Non-members:
HKD$8,500
Medium of Instruction:
Cantonese
Mode of Instruction:
Face-to-face
Due to current COVID-19 situation, the mode of instruction might be changed from face-to-face to online teaching if necessary in the event that face-to-face classes cannot be held. The Association will contact the students concerned with details of such arrangements as necessary.
Brochure
GSF
Programme Name:
Professional Certificate Programme in Global ESG Investing
Programme Identification Code:
GTP-661228
Details
Enquiry
Course Details
General Enquiry / Course Enrolment / Membership Information