Seminar on Legal Medicine: Duty of Care and Standard of Care for Healthcare Professionals
Overview
For claiming an action in negligence, the claimant must establish that s/he is owed a duty of care by the defendant and has breached duty of care by failing to exercise reasonable care. The breach of duty has caused the claimant's injuries. Duty of care arises where there is a special relationship between the provider and recipient. Although the existence of relationship between doctor-patient (nurse/ allied health-patient) is generally obvious, there could be times whether a particular patient was the doctor's patient at the relevant time is not straightforward issue.
Reasonable care is to compare with reasonable person with the relevant skill or qualification and also the circumstances. It can also be debatable whether the injuries claimed are too "remote". This seminar will invite an experienced law faculty in medical ethics and law to discuss the medico-legal concepts and an experienced clinical academic with special interest in legal medicine to explore the issues with clinical case scenarios. Two experienced healthcare professionals with special interest in legal medicine are invited as discussants.
Supporting Organisations
Centre for Health Education and Health Promotion, CUHK (CHEP)
Centre for Medical Ethics and Law, HKU (CMEL)
The New Medico Legal Society of Hong Kong (NMLS)
Information at a Glance
Commencement Date:
24 June, 2020
Tuition fee for Members:
HK$180
Tuition fee for Non-members:
HK$380
Medium of Instruction:
English
Mode of Instruction:
Face-to-face / Online
Brochure
Details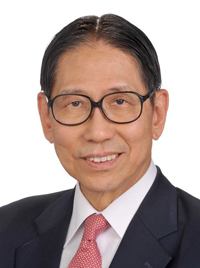 Dr the Hon Leong Che Hung Edward GBM GBS JP
Chairman of Advisory Board, HKMA Institute of Healthcare Management
Wednesday, 24 June 2020 6:30 pm – 8:00 pm
The Hong Kong Management Association
14/F Fairmont House, 8 Cotton Tree Drive, Central, HONG KONG *
* Due to the recent coronavirus outbreak, we will provide an online live sharing for the seminar. A webinar link will be provided before the event.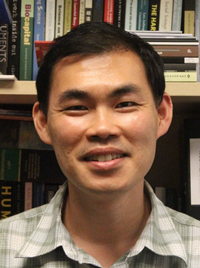 Dr Calvin Ho JSD, LLM, MSc, LLB (Hons), BSc (Hons), Dip (Statistics), Advocate & Solicitor (Singapore), Solicitor (England & Wales) Associate Professor of Law, Faculty of Law, The University of Hong Kong (HKU)
Dr Ho is qualified as Advocate & Solicitor of the Supreme Court of Singapore, and as Solicitor of the Senior Courts of England and Wales. His research focusses on the explication of the normative (i.e. legal and ethical) and social implications of health and biotechnologies, as well as the responses to these concerns through policy and regulatory governance. He was Co-Head of the WHO Collaborating Centre on Bioethics in Singapore (2014-2019).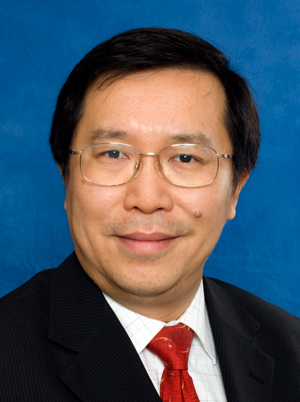 Professor Albert Lee MB BS (Lond) MPH MD (CUHK) LLB (Hons-Lond) LLM (Arb & DR) FHKAM (FamMed) FRCP (Lond & Ireland), Clinical Professor of Public Health and Primary Care, The Chinese University of Hong Kong
Professor Lee is a researcher in health and equity. He has served as WHO Temporary Advisor in Health Promotion on many occasions and is elected as Member of National Academy of Medicine, USA (first from HK). Professor Lee is Fellow of Australasian College of Legal Medicine and Chartered Institute of Arbitrators, UK, and is an accredited mediator (CEDR).
Dr James Chiu MB BS (HK) LLB (Hons) (London) FCSHK FHKAM (Surgery)
Honorary Clinical Assistant Professor of HKU
Dr Chiu co-chairs the Professionalism & Ethics Committee of HK Academy of Medicine. He is a member of HK Medical Association's Ethics Committee and a Committee member of New Medico Legal Society of Hong Kong.
Dr Kar-wai Tong JSD
Dr Tong has had multi-disciplinary exposure to healthcare, social care, law and education. He was a healthcare management staff. His legal doctorate focused on medico-legal liabilities of practicing telemedicine. Dr Tong is a non-practicing lawyer in New Zealand and NSW. He has been teaching at universities on a part-time basis for years.
Continuous Professional Development
Continuous Professional Development Points (Hong Kong Academy of Medicine and CME for non-specialist) under application.
HKMA Institute of Healthcare Management
The HKMA Institute of Healthcare Management (HCM) was established in 2017 to offer world-class healthcare management programmes and to serve as a learned platform for healthcare professional development with a view to making significant contribution to advancing management excellence in the healthcare sector in Hong Kong and the Region. Through education and training, HCM nurtures human capital in the healthcare sector. HCM also provides a network for renowned scholars and experts to interact with the healthcare professionals and practitioners, as well as our fellows and members. In the process, best practices, state of the art knowledge and innovative ideas relevant to healthcare management sector are generated and promoted.
Admissions
Fee
There are 2 types of fee:
Member of HKMA: HK$180
Non-member: HK$380
Enquiry
Course Details
General Enquiry / Course Enrolment / Membership Information