HKMA Global Centre for ESG Education and Research
Established in November 2021, the HKMA Global Centre for ESG Education and Research (GC-ESG) has a mandate to advance environmental, social, and governance (ESG) education and research for management and executives in support of Hong Kong's sustainable development and strategic positioning as a global green finance centre in the region.
---
ESG & Sustainability Programmes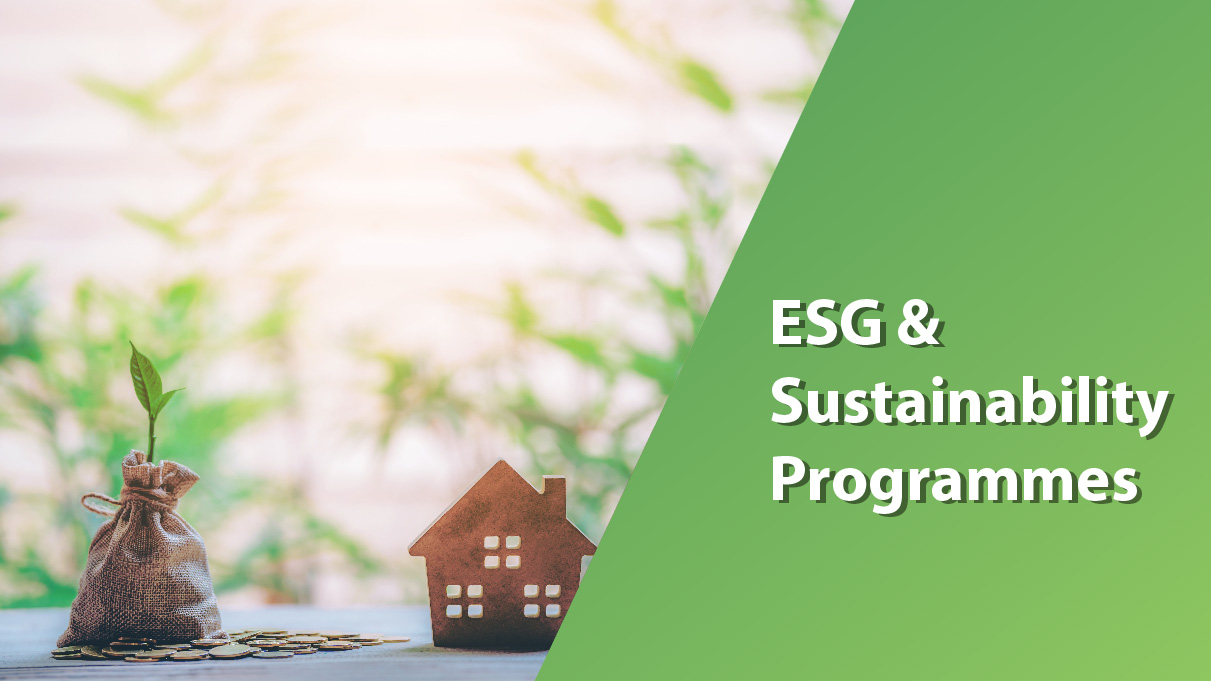 In order to meet the professional development needs of executives, The Hong Kong Management Association offers a range of programmes at different levels in the field of ESG and Sustainability. The topics include
Carbon Trading
ESG Compliance, Regulations and Green Investing
ESG Planning
ESG Reporting
ESG Strategy and Innovation for Net-Zero
ESG for Human Resources
Global ESG Investing
Sustainability, ESG and Green Finance
Seven programmes are eligible under the Pilot Green and Sustainable Finance Capacity Building Support Scheme. Eligible applicants may apply for reimbursement of fees upon completion of Eligible Programmes, subject to a ceiling of HK$10,000 or 80% of the reimbursement of fees and other conditions. Applicants who are full-time students during the whole period of the Eligible Programme are eligible to claim up to 100% of the reimbursable fees.
---
Business with Purpose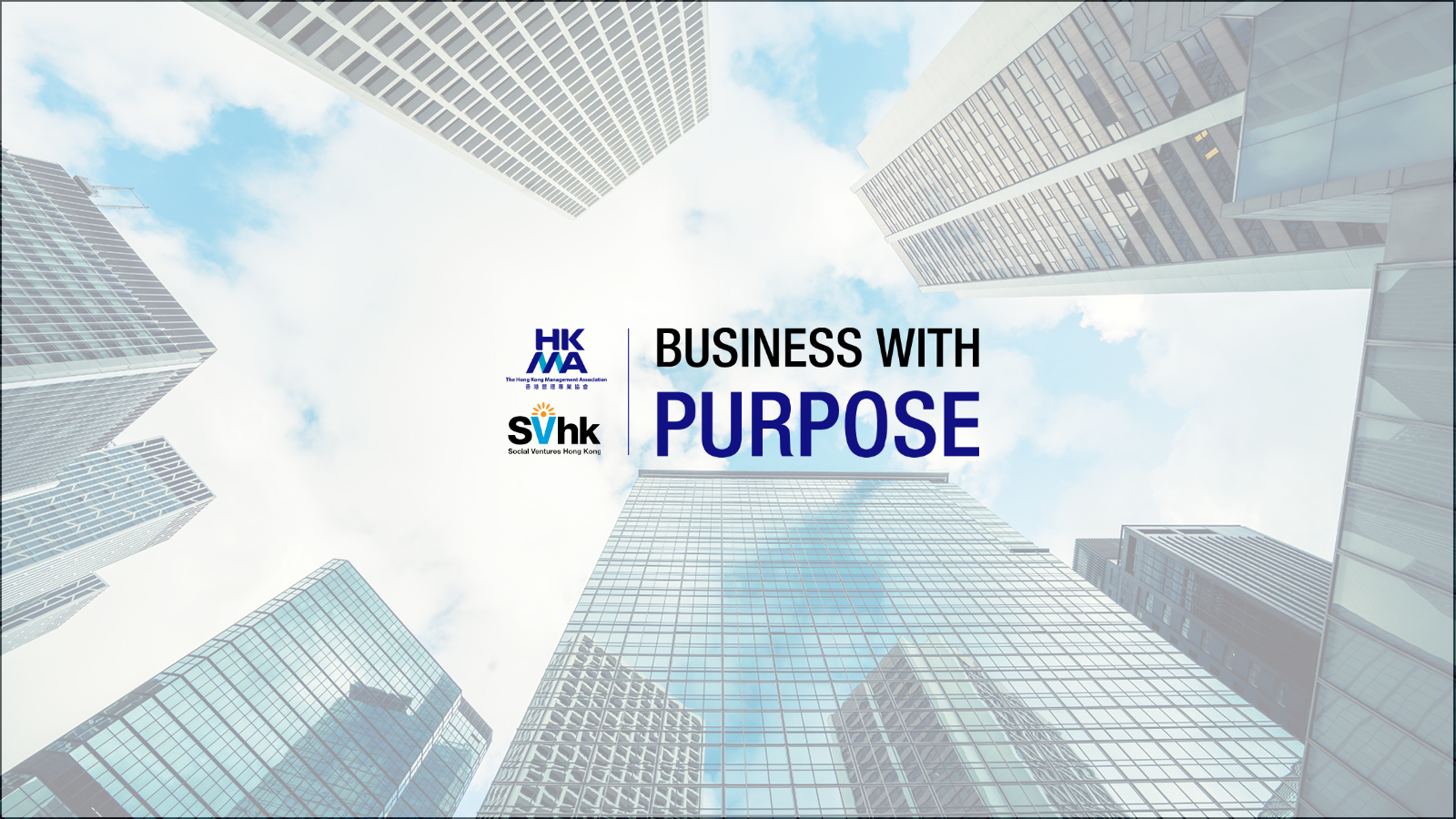 In February 2021, the "Business with Purpose" platform was formed through an Impact Partnership between The Hong Kong Management Association (HKMA) and Social Ventures Hong Kong (SVhk). It is united by our common vision to support corporate and social leaders in redefining sustainability, while reinforcing a shared mission to embed PURPOSE in action for a better collective future for HKMA's members and the wider business community.
---
Hong Kong Sustainability Award

In view of the growing importance of Sustainability among the business community, The Hong Kong Management Association launched the Hong Kong Sustainability Award in October 2016 as a long-term initiative to promote sustainability. Through a holistic approach, the Award brings recognition to organizations, business leaders and sustainability experts that have demonstrated due consideration to the economic, social, and environmental aspects of sustainability while achieving good business and organizational performance.
---
Best Annual Reports Awards

The Best Annual Reports Awards is an annual competition organized by The Hong Kong Management Association. The purpose of the Awards is to encourage the publication of timely, accurate, informative and well-presented annual reports for shareholders, stakeholders, employees and others who may have an interest in the performance and activities of the organizations in question and to recognize and honor the organizations for their exemplary achievement in producing such reports.