LLM International and Commercial Law
Overview
The LLM International and Commercial Law programme (LLM) aims at assisting students to develop a systematic and in depth understanding of areas of international and commercial law and to analyse complex legal problems and related issues.
This programme focuses on the law and legal framework governing the international community, as well as various legal issues surrounding international trade and global markets.
Upon completion, the students should be able to demonstrate the ability in evaluating critical current legal position, the capacity for independent thought, judgement and initiative, and the ability in presenting detailed knowledge of a complex agreement.
Why choose the University of Greenwich LLM International and Commercial Law?
Recognition of Degree


The LLM awarded by the University of Greenwich through studying in Hong Kong which carries equivalent academic status and recognition to the LLM degree conferred by the University in the home country.

An Express way for a Reputable UK Degree


The University of Greenwich is an internationally recognised university and its degrees are recognised worldwide. The Programme is a fully accredited British university degree.

Attainable in ONE Year


Participants can complete the Programme in 12 months under 100% assignment based assessment. No examination is required.

Reasonable Programme Fee


Degree can be obtained in an affordable and competitive programme fee.

Fully taught by experienced faculty's local associates


The Programme is taught by experienced local associates. They are practising lawyers or academics in legal studies.
Talent Development Fund
Talent Development Fund: Now open for application. Successful applicant will be awarded $20,000. (Applicants must meet the requirements of the scheme. Only new application of the programmes are accepted and students are not allowed to apply fund for programmes which are currently enrolled.)
Details
University of Greenwich
University of Greenwich has been providing higher education for over 125 years. The University is a public, research university with four faculties: Architecture, Computing & Humanities; Business School; Education & Health; and Engineering & Science. The university operates across three campuses: Greenwich and Avery Hill in London and Medway in Kent. It has over 38,000 UK and international students studying at three campuses in the UK, and an additional 17,000 students studying overseas.
Achievements of University of Greenwich:
Winners of the Queen's Anniversary Prizes for Higher and Further Education (2000, 2002, 2007, 2015, 2019)
Achieved a Teaching Excellence Framework Silver rating
Top 3 in the student satisfaction survey for London (Complete University Guide 2019)
Ranked 6th in Law in London (Guardian University Guide 2018)
93% overall student satisfaction for Law (National Student Survey 2017 and 2018)
Ranked 1st for student satisfaction (The Times Good University Guide 2017: Law)

Alumni of the University of Greenwich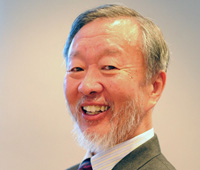 Professor Charles Kao
Nobel Prize winner in Physics in 2009 for his ground breaking research in fibre optics
A graduate of Electrical Engineering programme at the University's predecessor, Woolwich Polytechnic, in 1957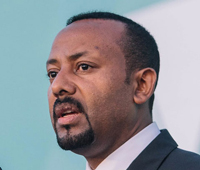 Mr Abiy Ahmed
2019 Nobel Peace Prize winner for his efforts to achieve peace and international cooperation
A graduate of MA in Transformational Leadership and Change in 2011
Details
The LLM programme contains 6 modules of which the first five are taught modules and the final one is Dissertation. It is a part-time programme and can be completed in 1 year.
There are 2 intakes each year: May and September. Common Law Foundations, Research Methods in Law and Corporate Law are core modules for students of both intakes. Students of May intake will study Banking and Finance Law and International Trade Law while students of September intake will study Intellectual Property Law and Competition Law instead.
Regarding the Dissertation, students will receive guidance and advices from supervisors assigned to them.
Module
Credit
No. of Lectures
May Intake
September Intake
1. Common Law Foundations
15
5
2. Research Methods in Law
3. Corporate Law
30
10
4. Banking and Finance Law
4. Intellectual Property Law
5. International Trade Law
5. Competition Law
6. Dissertation
60
N/A
Upon completion, students will be awarded the Master of Laws by the University of Greenwich.
Hear from our Graduates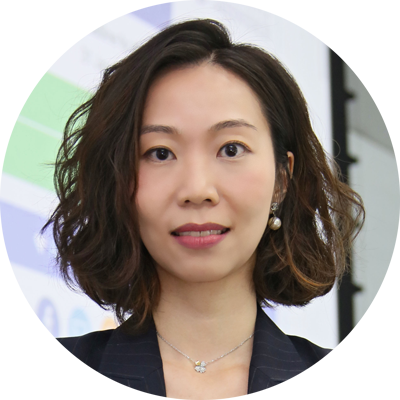 Charlotte Kong
Barrister-at-law, Cheng Huan Q.C., S.C.'s Chambers
LLM International and Commercial Law offered by University of Greenwich helps build student's legal knowledge in general with focus on commercial, intellectual property and competition laws. A key factor I enrolled this programme was to develop knowledge in intellectual property law and competition law which were not available in my LLB studies. Students may tailor their studies to their interests, through independent research on the dissertation topic of their own choices. It is set to be completed in one year and it is a perfect fit for my short-term career plan – I highly recommend it!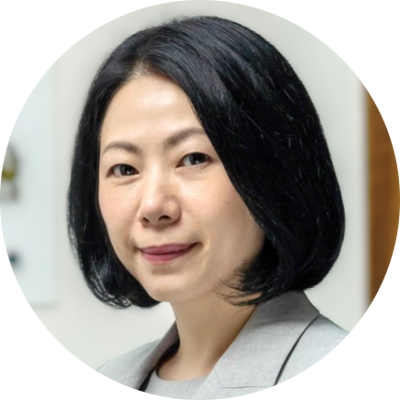 Dr Sharon Wong
Chairman of The Hong Kong Reprographic Rights Licensing Society
As a senior management, the LLM programme is crucial in a way that enriches and extends my knowledge in areas such as company law and intellectual property law. All this can be applied in my work and useful in advancement of my career path. I sincerely recommend this programme to anyone who would like to pursue lifelong learning.
Admission
Tuition
HK$83,400 payable by THREE instalments + HK$250 (Application Fee)
Entry Requirements
Undergraduate degree in law or related discipline.
Mature Applicant with professional work backgrounds will also be considered.
Applicants educated in a language other than English should have an IELTS overall band score of 6.5 or above.
Enquiry
Course Details
General Enquiry
---