LLM International and Commercial Law
Overview
The LLM International and Commercial Law programme (LLM) aims at assisting students to develop a systematic and in depth understanding of areas of international and commercial law and to analyse complex legal problems and related issues.
This programme focuses on the law and legal framework governing the international community, as well as various legal issues surrounding international trade and global markets.
Upon completion, the students should be able to demonstrate the ability in evaluating critical current legal position, the capacity for independent thought, judgement and initiative, and the ability in presenting detailed knowledge of a complex agreement.
Why choose the University of Greenwich LLM International and Commercial Law?
Recognition of Degree


The LLM awarded by the University of Greenwich through studying in Hong Kong which carries equivalent academic status and recognition to the LLM degree conferred by the University in the home country.

An Express way for a Reputable UK Degree


The University of Greenwich is an internationally recognised university and its degrees are recognised worldwide. The Programme is a fully accredited British university degree.

Attainable in ONE Year


Participants can complete the Programme in 12 months under 100% assignment based assessment. No examination is required.

Reasonable Programme Fee


Degree can be obtained in an affordable and competitive programme fee.

Fully taught by experienced faculty's local associates


The Programme is taught by experienced local associates. They are practising lawyers or academics in legal studies.
University of Greenwich
Alumni of the University of Greenwich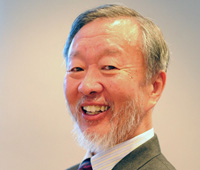 Professor Charles Kao, the Noble Prize winner in Physics in 2009 for his ground breaking research in fibre optics, was a graduate of Electrical Engineering programme at the University's predecessor, Woolwich Polytechnic, in 1957.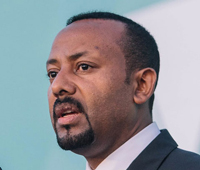 Mr Abiy Ahmed, the 2019 Noble Peace Prize winner for his efforts to achieve peace and international cooperation, was a graduate of MA in Transformational Leadership and Change in 2011.
Details
The LLM programme contains 6 modules of which the first five are taught modules and the final one is Dissertation. It is a part-time programme and can be completed in 1 year.
There are 2 intakes each year: May and September. Common Law Foundations, Research Methods in Law and Corporate Law are core modules for students of both intakes. Students of May intake will study Banking and Finance Law and International Trade Law while students of September intake will study Intellectual Property Law and Competition Law instead.
Regarding the Dissertation, students will receive guidance and advices from supervisors assigned to them.
Module
Credit
No. of Lectures
May Intake
September Intake
1. Common Law Foundations
15
5
2. Research Methods in Law
3. Corporate Law
30
10
4. Banking and Finance Law
4. Intellectual Property Law
5. International Trade Law
5. Competition Law
6. Dissertation
60
N/A
Upon completion, students will be awarded the Master of Laws by the University of Greenwich.
Admissions
Tuition
HK$83,400 payable by THREE instalments + HK$250 (Application Fee)
Entry Requirements
Undergraduate degree in law or related discipline.
Mature Applicant with professional work backgrounds will also be considered.
Applicants educated in a language other than English should have an IELTS overall band score of 6.5 or above.
Enquiry
Course Details
General Enquiry / Course Enrolment / Membership
---