Doctor of Business Administration
Overview
SBS's Global Ranking & Reputation
SBS DBA program has been ranked in the CEO Magazine 2018 – 2023 Global DBA Listing as Premier DBA Program
Ranked #19 in the Global DBA Rankings Euro 2023
Ranked #7 in the 2021 Dubai Ranking™ of DBA
Ranked as one of the best Business Schools in Switzerland (The Eduniversal Business Schools Ranking 2022 )
Global 250 Business School (Ranked as a Superior Business School for Research and Employability by QS 2017)
Accredited by the Accreditation Council for Business Schools and Programs (ACBSP)
Accredited by the International Assembly for Collegiate Business Education (IACBE)
Accredited by the British Accreditation Council (BAC) as an Independent Higher Education Institution

Double Degrees Awarded
Candidates who satisfactorily complete the coursework phase will be awarded with Master of Applied Business Research and continue to the research phase
On satisfactory completion of the research phase and pass the oral defense will be awarded the DBA
Flexible Study Mode
The DBA program is an integrated coursework and research program through part-time study
Coursework component consists of 8 courses for the first year and lecture seminars will be held over the weekend online
Achievable in 2.5 years, maximum completion time is up to 5 years
On satisfactory completion of the coursework units, candidates enter the research phase where they undertake an individual research project for the dissertation (40,000 to 50,000 words) supervised by the SBS Faculty .
Same SBS Swiss Business School Award
Graduates will be awarded the DBA degree by SBS Swiss Business School, which has the same academic standing and recognition as the qualification in Switzerland
High Level of Student Service Support
Dual administrative support from HKMA in Hong Kong and SBS in Switzerland
Impressive Learning Outcomes
The end result of going through this rigorous DBA means you develop not only cutting-edge knowledge and expertise, but you could also establish sound capabilities in management consulting, in-company action research as well as, academic research leading to publication of work in internationally acclaimed refereed journals.
Accreditation of SBS Swiss Business School

SBS is a Member of the Following Organizations

Online Information Session
Time:
19:00 - 20:00
Add to Calendar:
---
Mode: Face-to-face + Online
Add to Calendar:
---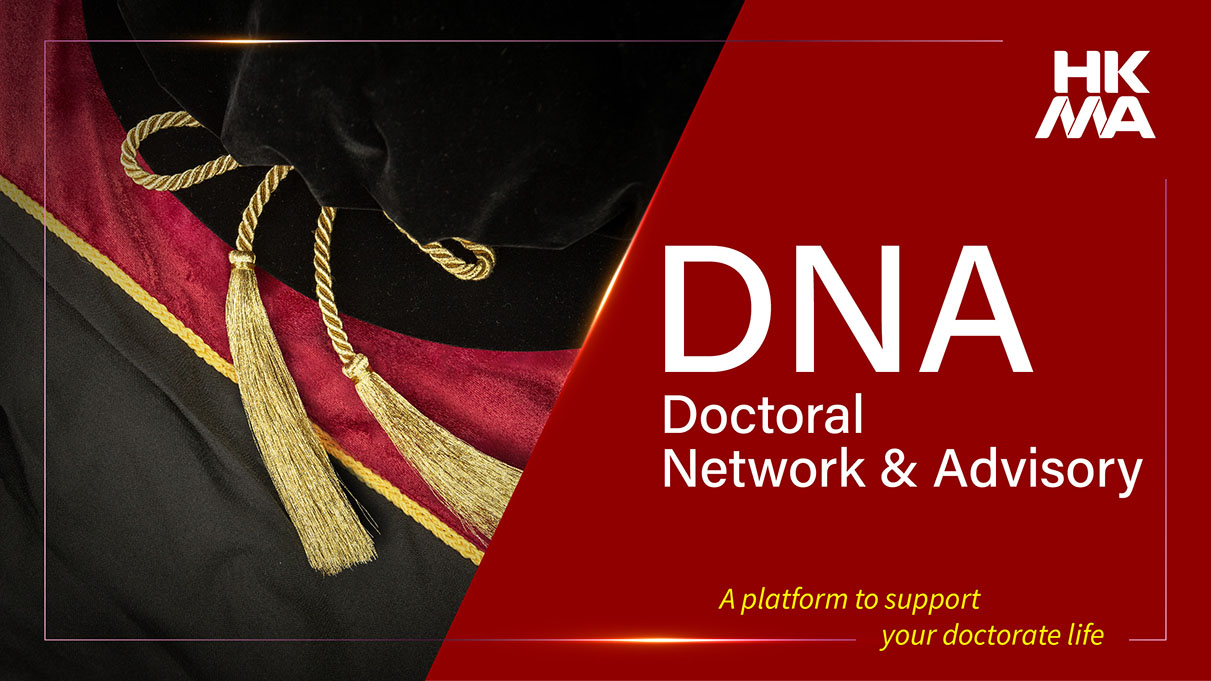 SBS Swiss Business School
SBS Swiss Business School is a pioneering management institution dedicated to preparing students for the careers of the global economy in International Management, Finance, Marketing and other fields. SBS is a quality-driven niche player.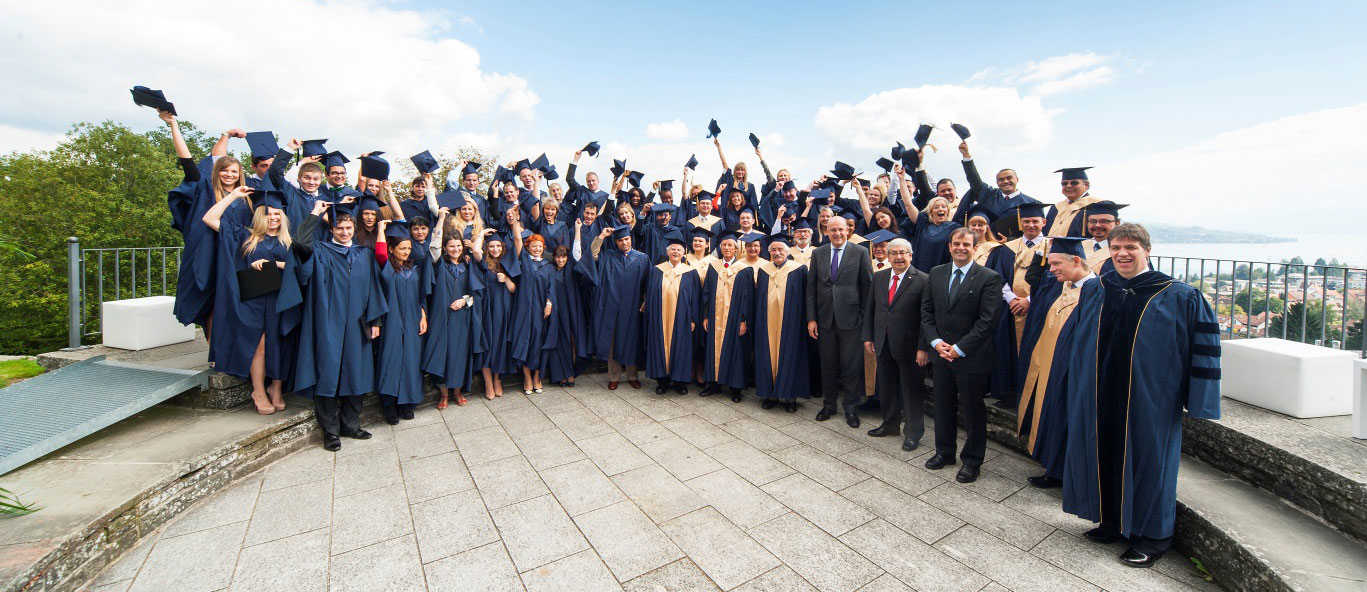 SBS teaches state of the art theory, immerse students in international experiences, and connect them to best practice in business. Participants in SBS programs learn much more than management theory and practice; they acquire new ways of thinking that can profoundly change their lives and the success of their organization.
SBS is a unique institution for several reasons:
International to the core
An internationally triple accredited institution you can trust
Corporate connections
SBS is truly focused on the world. From a unique introductory course in the undergraduate program to an advanced course in the Doctor of Business Administration program, the SBS experience is thoroughly international. More than half of SBS students come from Europe, Asia and Latin America. SBS offers its participants an experience that prepares them to operate with ease across borders and cultures – in an environment that prizes diversity and the ability to bring a worldwide perspective to the study of business.
Details
Management Research Perspectives
Information Technologies for Business Research
Global Environments and Management Trends
Critical Analysis of Research
Contemporary Management
Research Methods in Business & Management
Management Research Design & Methodologies
Preparation and Presentation of a Research Proposal
Doctoral Research Project
Literature Review
Dissertation
Third Year (Half Year Only)
Submission of Dissertation
Oral Defense
Upon successful completion of the program, a Doctor of Business Administration (DBA) will be awarded by SBS Swiss Business School which carries equivalent academic status and recognition to the same DBA degree conferred by the institution to the local students in Switzerland.
Alumni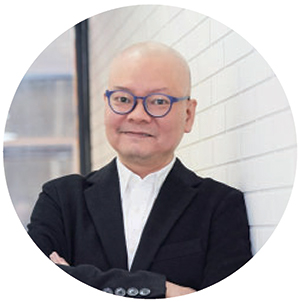 Dr. Hugo CHAN
Chief Innovation Officer
WE Marketing Group
"As the first Hong Kong SBS DBA graduate, I must say the journey is both bumpy and fun. The course is well-structured and organized with guidance from professional lecturers all the way through. With the guidance from my supervisor, together with good self-discipline plus tremendous hard work, I finished my study in less than 3 years with a distinguished transcript. Upon finishing the degree program finally, I can proudly tell others that I am a well-deserved academia and a practitioner who have great contribution to both business knowledge and practice."
---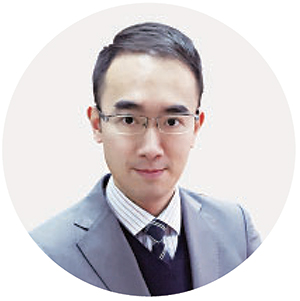 Dr. Zenki KWAN, FRM, CAIA, CB
Managing Partner
Fortune Management Limited
"Having graduated from the SBS DBA program is certainly a personal milestone which contributed both to my personal and professional development. The program's business-oriented and research-focused nature enables me to synthesize my practical experience as a business practitioner and contribute knowledge to both academic and business community. The DBA program journey has also given me a unique experience, an opportunity to express ideas and to test my hypothesis with support from the supervisor and faculty members. Overall, It is a challenging yet truly positive experience."
---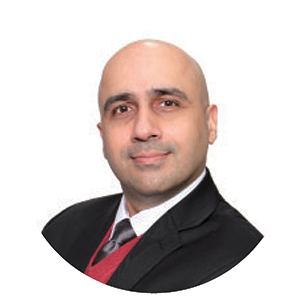 Dr. Aroopkumar LALLA
Director
Ingenious Consulting
"The SBS DBA program provides a well-structured program to suit professionals of all industries. My personal journey in this program is a mix of self-discovery and the ability to achieve greater professional excellence. I am truly thankful to the SBS DBA faculty and staff to support and guide me in my journey."
---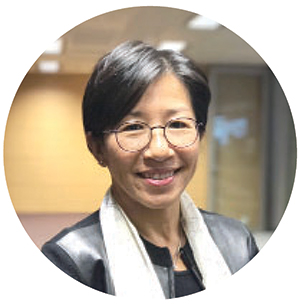 Dr. Adie LEUNG, CPA (USA), FCPA (HK), CEP (USA), FGE
Director
Regional Head of Executive Compensation & Int'l Tax, Citi
"The journey started as a personal challenge in pursuing for a doctorate degree. SBS DBA offers a well-structured and flexible program to accommodate my schedule without inferring my professional career and competitive level sports activities. The program has broadened my academic and professional horizon with a unique and challenging experience. It provided an excellent opportunity for me to conduct an advance research in a topic which I am able to contribute to the industry community. The entire process is truly remarkable and memorable for me."
---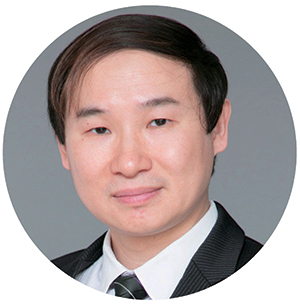 Dr. Keith NG, FCIOB, FRICS, MHKIS, MHKICM, Cost Engineer- China, RPS
Director
Ascendant MBC Ltd
"I decided to do the SBS DBA because it would enhance my business and employment opportunities. The reason why I chose SBS was that the course arrangement is flexible and I was able to work level with the support and guidance from the faculty and staff."
---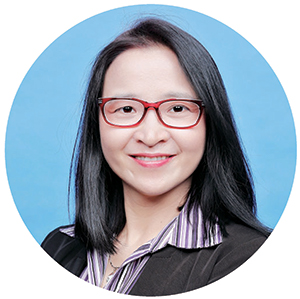 Dr. Shanshan SHI, CPA (USA), FCPA (HK), CGMA
Program Director, Master of Accountancy
Lingnan University (Hong Kong)
"To pursue a doctor's degree is always my dream. The SBS DBA education provides the opportunity for me to enhance my academic credential while at the same time cause no interruption to my professional career. The program is well structured and rigorous, allowing me to conduct applied research on a topic that is impactful and meaningful to what I am doing. I am truly grateful for the guidance and support from my thesis advisor Dr. Wolfs and the faculty and staff who makes the whole SBS DBA learning a memorable experience!"
---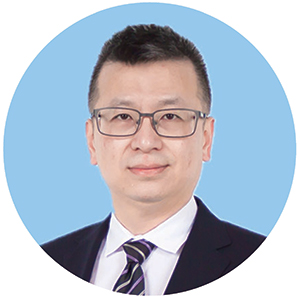 Dr. George ZENG, FCCA (UK), FCPA (HK)
CFO
KFMI Hong Kong
"SBS Swiss Business School's 3-year DBA Program was a great experience to me. Different from PhD, the DBA curriculums are more practical and allied to my personal research interest, therefore no boring worries all the way. The courses are heuristic and lecturers are energetic. I have learned a lot especially the methodologies in research; while my mentor, Dr. Elena Kasimovskaya, a knowledgeable and helpful professor, has encouraged and guided me throughout the most challenging dissertation phase. Honored to be one of the first batch DBA graduates in Hong Kong, I found myself more confident and freely fit in a working environment full of PhDs."
---
Admission
Fee
HK$ 288,000  ([+ Application Fee HK$250] The total fee HK$288,000 is to be collected in 9 instalments over two and a half years. *Year 1: HK$42,000 per instalment of 4; Year 2: HK$30,000 per instalment of 3; Year 3- half year only: HK$15,000 per instalment of 2)
Entry Requirements
Applicants seeking admission to the DBA program shall normally hold:
An MBA degree, or equivalent, from an approved university or equivalent; or
A master degree in relevant disciplines from an approved university or equivalent;
AND
Substantial experience at executive/management level. All DBA candidates must be able to demonstrate their education and/or professional performance to undertake research at a doctoral level. They should be able to show success in their career to date and document how the DBA program fits into their personal or career plans for the future;
AND
All DBA candidates must have a sound command of English language, spoken & written, as evidenced by the criteria (Having completed a Master's degree in English); or
Submit proof of having achieved an IELTS score of 6.5 or higher.
The final decision concerning the eligibility, acceptability of qualifications and research areas for the DBA Program rests with SBS Swiss Business School.
Application Period
Candidates who are interested in the program are most welcomed to submit the application form and required documents to the local SBS DBA secretariat on or before the stated deadline.
Enquiry
Course Details
General Enquiry
---