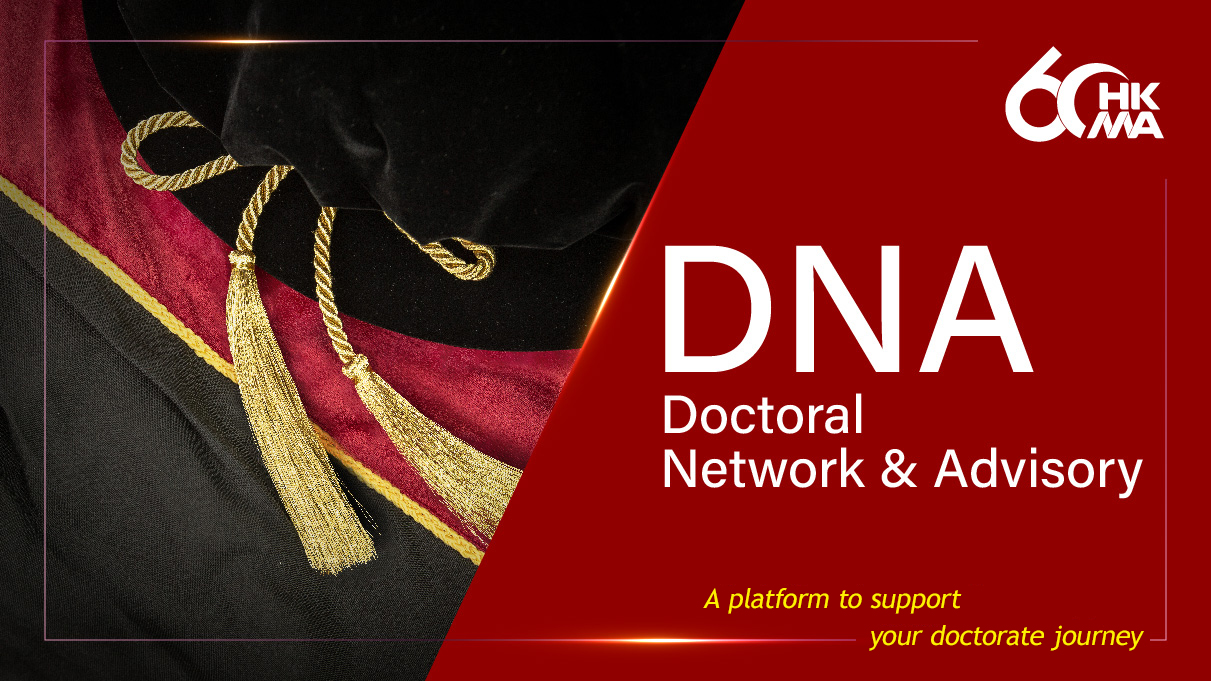 Introduction
The Doctoral Network and Advisory (DNA) scheme, to be housed within the HKMA Institute of Advanced Management Development, is an effort to create a platform to provide academic and pastoral support to HKMA doctoral students, and any doctoral students regionally and globally. The platform will facilitate access to, and sharing of resources; advocate discussion, interaction, and exchange of knowledge; and enhance learning and networking opportunities in relation to doctoral research activities. The initiative may also serve to promote collegiality among doctoral students, alumni and faculty, and in future may contribute to professional development and academic research.
---
Webinars
More live webinars on various topics related to doctoral study are in the pipeline, ranging from research methodologies, thesis writing, viva preparation, utilising different research resources, tools and software; to the soft skills for communicating with your supervisors and surviving the stress in your doctorate life.
Accomplished academics and scholars from various specialisations will be invited to be speakers and facilitators of consultative sessions under our Research Clinic as well.
Please stay tuned!
---
Past Events
Enquiry