MA Design, Innovation and Brand Management
Overview
An exciting opportunity to develop your professional skills and managerial capabilities, our MA Design, Innovation & Brand Management course gives you the opportunity to study a combined curriculum that will significantly enhance your skillset to become leading brand, design and innovation managers.
Our 16-month course encourages you to consider the value of branding in today's competitive global environment, where organisations continue to compete in overcrowded markets. As consumers become more sophisticated and the plethora of products more similar, the need to differentiate through emotional attachment has become increasingly important, and this is where UCA's bespoke MA Design, Innovation and Brand Management course steps in to help future leaders develop one-of-a-kind products and fresh campaign strategies.
The key to successful brand development is an understanding of its synergistic relationship with innovation. The popular view has been that branding is connected with logos, advertising and manipulation, whilst innovation is to do with more process-orientated development. UCA has developed this MA course to address all aspects of product design, brand management and the innovation factors that lie as a foundation for its success.
Information at a Glance
Commencement Date:
October 31, 2020
Deadline for New Application:
October 2, 2020
Medium of Instruction:
English
Brochure
University for the Creative Arts
As a specialist arts institution, UCA is 100% creative. Students develop their skills and thinking in environments that replicate the studios found within the creative industries, alongside peers on courses spanning arts, business and technology.
Oscar-winning film makers and animators, world-renowned fashion designers, television presenters and Turner-Prize nominees are just some of UCA's high-profile graduates who have enriched the world with their creative talents.
Modern University
of the Year
The Times & The Sunday Times Good University Guide 2019
No.

1

Specialist Arts
Institution in the UK
(The Times & The Sunday Times Good University Guide 2019)
No.

1

Specialist Creative
University for employment of graduates in the UK
(DLHE survey 2018)
2nd
largest provider of
creative education in Europe
13th
in the Guardian
Main League Table
(The Guardian's University League Table 2020)
96.9
%
of UCA's graduates are in employment
or further study within six
months of graduating
(DLHE survey 2018)
21.2

%
of UCA's student population
comes from outside the UK

The Office for Students has recognised the quality of our teaching and awarded us 'Gold' in the Teaching Excellence Framework.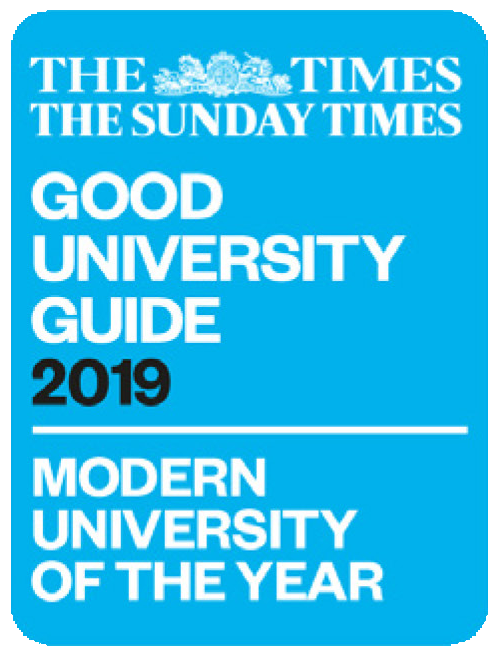 Details
Programme Structure and Assessment
The programme combined creative development with the innovative, high-level professional understanding needed to embrace the specialised leadership challenges and opportunities within the creative industries.
| | | |
| --- | --- | --- |
| Module | Credits | Assessment Components |
| Research and Communication | 40 | Portfolio |
| Creative Thinking | 20 | Written assignment and Oral Assessment |
| Professional Practice | 20 | Portfolio |
| Product & Prototyping | 40 | Portfolio |
| Final Project | 60 | Portfolio and Written report |
| Total: | 180 | |
100% coursework, no examinations.
Students are required to complete all 5 modules and earn 180 credits for the MA award.
Upon successful completion of all 5 modules, a Master of Arts Design, Innovation and Brand Management will be awarded by University for the Creative Arts
Programme Advisors
Dr Tai-Keung KAN, SBS, BBS
Dr Kan studied art and design and started his design career in 1967. He played an important role in the New Ink Movement in the 1970s. Dr Kan has won numerous prestigious awards around the world. He was elected as one of the Hong Kong Ten Outstanding Young Persons in 1979. Other important awards include the Urban Council Fine Art Award (1981); the Gold Awards, International Art Competition, Los Angeles (1984); and the Outstanding Artists and Designers of the 20th Century in the UK (2000). In 2005, he was conferred an Honorary Doctor of Design by The Hong Kong Polytechnic University. In 2016, he was awarded the HKDA Lifetime Honorary Award by the Hong Kong Designers Association. His works have received critical acclaim and are frequently exhibited around the world and collected by prominent museums. He was the Dean of the Cheung Kong Art and Design School of Shantou University (from 2003 to 2011) and is now engaging in various industrywide advisory teams.
Source: https://www.westkowloon.hk/en/the-authority/board/people/dr-kan-tai-keung-sbs-dr-kan-tai-keung-sbs/page/10
Dr Darwin CHEN, SBS
Dr Chen was responsible for the establishment of several professional arts companies, public libraries and museums while serving as Director of Cultural Services of the Hong Kong Government in the 70's and 80's. He subsequently served in various civil appointments. He was former Chairman of the Hong Kong Arts Development Council and currently serves as President of the UNESCO Hong Kong Association and Honorary President of the Hong Kong Children's Choir.
Awarded the degree of Doctor of Social Sciences (honoris causa) by the University of Hong Kong, Chen is also an Honorary Fellow of the Hong Kong Academy for Performing Arts, Honorary University Fellow of the University of Hong Kong, He was awarded the Silver Bauhinia Star by the Hong Kong SAR Government in recognition of his community service.
Source: https://www.centennialcollege.hku.hk/f/upload/2994/Dr.%20Darwin%20Chen_Bio_20170614.pdf
Prof Eric C. Yim, JP
Prof Eric C. Yim is a Cambridge-trained architect-turned-furniture designer who has successfully built up his business from a small local company to become a global brand in the office furniture industry. In addition to running his own business, Prof Yim serves as Chairman of the Design Council of Hong Kong, Chairman of the Hong Kong Furniture & Decoration Trade Association, Director of the Hong Kong Design Centre, and is a Council Member of the Vocational Training Council and an adviser to the Hong Kong Design Institute. Prof Yim was named "Young Industrialist of Hong Kong 2005" and "Leader of Excellence 2006". In 2009, he was also honoured with the Asia Pacific Outstanding Entrepreneur Award. In 2012, Prof Yim founded the Ming Foundation with the objectives of advancing design education and research, and supporting other initiatives that would make our society a better
place to live in.
Source: https://sdawards.org.hk/article/detail/Prof-Eric-Yim
Expert Speakers
Alan Yip
Founder and Director, Yip Design Ltd.; Chairman, Hong Kong Design Trade Association; Visiting Professor, Chengdu University & Xihua University, China
Alan founded Yip Design Ltd. in 1990. He is an international renowned product designer and owns over 40 international design and invention patents. International clients include: Philips, Emerson, RCA, VS Sassoon, Nintendo, Hitachi, Akai, Sansui, Daewoo, Hyundai, Toma, Towngas and more. One of the awards he received was the 2008 IF Design Award. He served the community as Chairman of the Hong Kong Designers Association and many more.
For more information about Alan, please click here.
---
Meggy Cheng
Director of Marketing, Hong Kong Philharmonic Orchestra
Meggy has over 15 years of experience managing marketing and communication in both commercial and art sectors. Some of the renowned global brands she managed include Procter & Gamble (Greater China) and McDonald's (Hong Kong). Meggy was awarded the Hong Kong Scholarship for "Clore Leadership Programme 2018/19" by Hong Kong Arts Development Council to undertake the Clore Leadership Programme in the United Kingdom. She was also awarded the HKMA/TVB Marketing Excellence 2019 "Distinguished Marketing Leadership Awards" and named "Marketer of the Year 2019" by Hong Kong Management Association.
For more information about Meggy, please click here.
---
Angie Chung
Senior Promotion Manager, Lee Tung Avenue Management Co. Ltd.
Angie has comprehensive experiences in branding, marketing, strategic planning, event management, public relations and crisis management. She plays a key role in promoting Lee Tung Avenue; a joint venture project owned by Sino Group, Hopewell Holdings and Urban renewal Authority and obtained awards for launching varies "talk of the town" projects. She previously managed campaigns for Hong Kong Jockey Club, Link Asset Management and Swire Properties. She was appointed as the Committee member of Hong Kong Association of Youth Development and Wan Chai District Youth Programme.
For more information about Angie, please click here.
---
Albert Jin
Senior Director and Head of Marketing and Communications, Greater China, Cushman & Wakefield
Albert has served as a key member of the management team in multiple internationally listed companies. His areas of focus include: marketing strategy and channel optimization, marketing platform development and result management, content creation and new media development, strategic branding and visual consultancy, user experience enhancement, digital marketing and e-commerce, and partnership development. Albert is Co-Chairman of the Manchester Business School China Alumni Association and member of both the American Chamber of Commerce Shanghai and the British Chamber of Commerce China.
For more information about Albert, please click here.
---
Admissions
Tuition
Tuition Fee: HKD 85,000
Payment Schedule
HKD 25,000 x 3 instalments plus HKD 10,000 for the Final Project Module
Quarterly payment (Mar, Jun, Sep and Dec)
Entry Requirements
Students should possess a good honours degree (normally 2.1 or above) or equivalent qualification in the subject or a related discipline.
Consideration will also be given to applicants who hold a Degree with a lower classification or a sub-degree qualification but can make a strong case for admission in relation to a particular project and can demonstrate their potential to satisfactorily complete the course. Eligible candidates will be invited for an admission interview.
English Language Requirements
Completion of an academic qualification equivalent to a Bachelor's degree or above which was taught in English
IELTS 6.0 with minimum 5.5 in all components or equivalent
Enquiry
Course Details
General Enquiry / Course Enrolment / Membership