Bachelor of Arts (Hons) Accounting and Finance
Overview
The University of Greenwich and the HKMA offer the Bachelor of Arts (Hons) Accounting and Finance programme (BAAF) to assist executives to pursue a professional qualification in the area of accountancy through continuous academic advancement.
The programme has been validated by the Association of Chartered Certified Accountants (ACCA). Graduates of the programme are entitled to a maximum exemption of six ACCA papers*, which brings students closer to the status of a professional accountant*.
* The exemption granted is subject to the decision of Association of Chartered Certified Accountant (ACCA) on individual basis, based on the academic achievements of individual student.
Why choose the University of Greenwich BA (Hons) Accounting and Finance Programme?
An express way for a Reputable UK Degree


The University of Greenwich is an internationally recognized university. The programme is a fully accredited British undergraduate university degree.

Upgrading your academic qualification in 1 year


Participants can complete the Programme in 1 year with completing 5 modules.

Fully taught by experienced local associate faculty


The Programme is taught by experienced local associates, who are practicing accountants or academics. A good mixture of academic learning and practicality can be ensured.

Affordable and competitive programme fee


Degree can be obtained in an affordable and competitive programme fee.

Seeks to ensure Exemptions from the ACCA
Talent Development Fund
Talent Development Fund: Now open for application. Successful applicant will be awarded $20,000. (Applicants must meet the requirements of the scheme. Only new application of the programmes are accepted and students are not allowed to apply fund for programmes which are currently enrolled.)
Details
University of Greenwich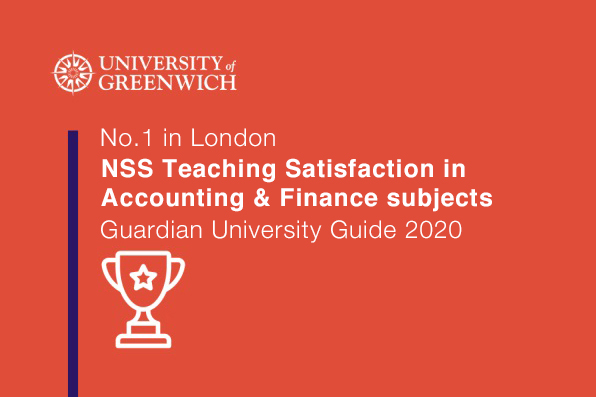 University of Greenwich has been providing higher education for over 125 years. The University is a public, research university with four faculties: Architecture, Computing & Humanities; Business School; Education & Health; and Engineering & Science. The university operates across three campuses: Greenwich and Avery Hill in London and Medway in Kent. It has over 38,000 UK and international students studying at three campuses in the UK, and an additional 17,000 students studying overseas.
Achievements of University of Greenwich:
Winners of the Queen's Anniversary Prizes for Higher and Further Education (2000, 2002, 2007, 2015, 2019)
1st in London for NSS Teaching Satisfaction in Accounting & Finance subjects (Guardian University Guide 2020)
Achieved a Teaching Excellence Framework Silver rating

Alumni of the University of Greenwich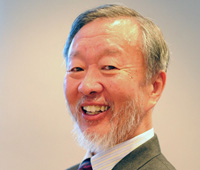 Professor Charles Kao
Nobel Prize winner in Physics in 2009 for his ground breaking research in fibre optics
A graduate of Electrical Engineering programme at the University's predecessor, Woolwich Polytechnic, in 1957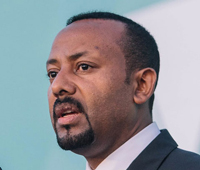 Mr Abiy Ahmed
2019 Nobel Peace Prize winner for his efforts to achieve peace and international cooperation
A graduate of MA in Transformational Leadership and Change in 2011
Details
The BAAF Programme is a part-time evening programme and can be completed in 1 year over 3 academic terms. Each term lasts for 4 months.
Year 3
Module
Credit
No. of Lectures
1. Advanced Management Accounting
15
10
2. Advanced Financial Accounting
3. Finance
30
20
4. Audit and Assurance
5. Strategic Financial Management
Year 2
120 Credits Exemption
Qualified Candidates are exempted from this part
Year 1
120 Credits Exemption
Qualified Candidates are exempted from this part
Upon completion, students will be awarded the Bachelor of Arts (Hons) Accounting and Finance by the University of Greenwich.
Admission
Tuition
HK$ 59,700 (payable by THREE instalments)
Entry Requirements
Applicant who holds:
Accounting-related qualifications in diploma level, which equate in level and content to the first two years of the Accounting & Finance degree programme OR
Accounting-related sub-degree (either Higher Diploma or Associate Degree)
Applicant must be proficient in English language and are required to provide evidence of proficiency if educated in a language other than English:
Grade D or above obtained from HKCEE (Syllabus B) OR
Grade D or above obtained from HKALE OR
Level 3 or above from HKDSE OR
Equivalent English Proficiency such as IELTS 6.0 or TOFEL 550, etc.
Enquiry
Course Details
General Enquiry
---