Doctor of Business Administration
Overview
The DBA programme is a professional doctorate which provides a structured programme of study through taught modules, closely integrated with an individual's professional career development. It is a 3-year programme and is designed to meet the needs of professionals working in Business Administration and Management related areas.
Integration of Theory and Practice
The integration of both theories and practices of management enables in-service executives to gain management knowledge, expertise and insights they require to take on the personal and professional challenges of their future lives and careers. The programme is designed by experts in management education at the University and built on engaged scholarship and evidence-based management to enable students to solve practical issues and complex business problems, with a focus on the development of applied research skills in interdisciplinary areas.
Learn from the International Experts
To give students an up-to-date understanding of business practices, the programmes will be taught by international faculty associates mostly based in Hong Kong comprising senior management executives and professionals who are both academically qualified and professionally experienced. The faculty is a good mix in terms of both education background and professional experience. Capitalizing on HKMA's strong links with the business community, the faculty can incorporate the latest business and management trends in their teaching.
Strong Research Supervision Support
Supervision policy and arrangement are designed in a way to ensure that students' progress and skills acquisition are closely reviewed and due assistance will be offered. In the research stage, every candidate will be assigned to a supervisory team of two members, a Director of Studies and a supervisor, approved by the University's Research Degrees Committee. Regular formal supervisory sessions will be arranged to enhance the communications between students and supervisors.
Exclusive Networking Opportunity
HKMA's strong network in the business community offers students an exclusive opportunity to keep up on the latest management trends and the top-of-mind issues of CEOs and leading corporations. Throughout the year, the Association organizes various activities including conferences, seminars, talks, and workshops led by local and overseas business leaders and management experts. Students of this programme are entitled to a complimentary one-year HKMA Associate Membership (value at HK$490) which enables them to join many of these activities with privileged or complimentary offers.
Information at a Glance
Commencement Date:
June 19, 2021
Deadline for New Application:
May 28, 2021
Medium of Instruction:
English
Brochure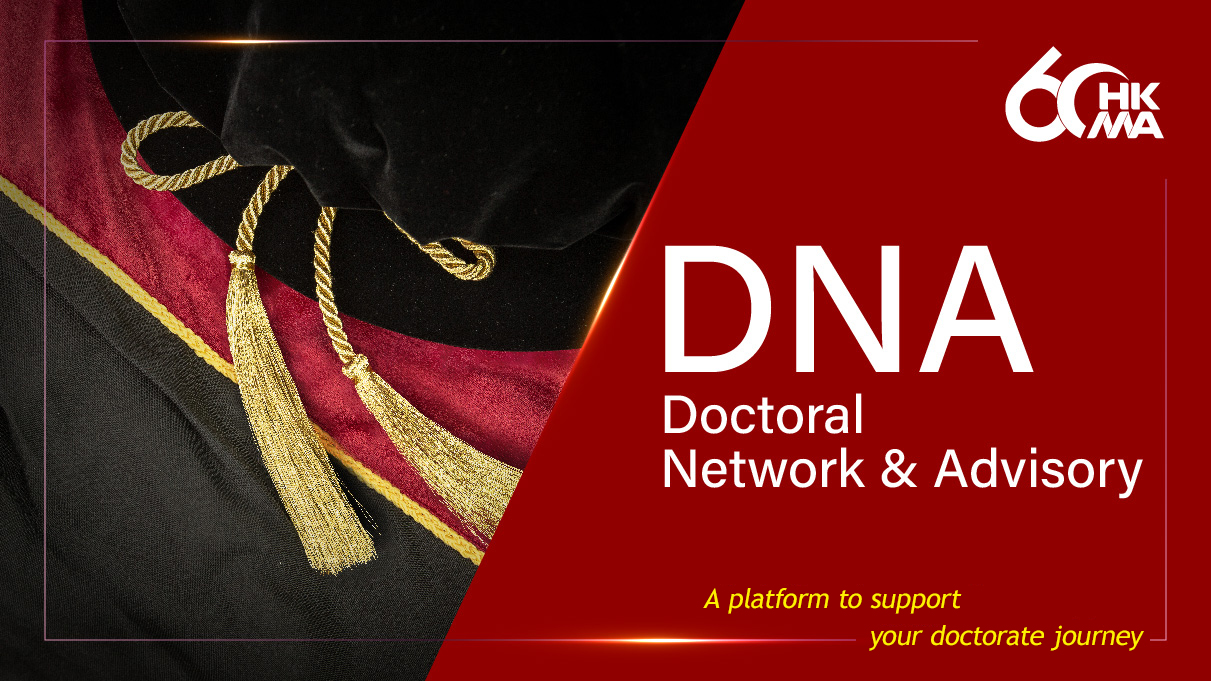 University of Wales Trinity Saint David

The University of Wales Trinity Saint David (UWTSD) was formed on 18 November 2010 through the merger of the University of Wales Lampeter and Trinity University College Carmarthen, under Lampeter's Royal Charter of 1828. On 1 August 2013, Swansea Metropolitan University became part of UWTSD. It is also the oldest Royal Chartered University in Wales and England after the universities of Oxford and Cambridge, with HRH the Prince of Wales being the University's Royal Patron in 2011.
UWTSD has jointly launched the Wales Global Academy with the University of Wales in July 2018 to provide a focus for its vision of taking the best of Wales to the world and bringing the best of the world to Wales. It has been at the forefront of forging global educational collaborations for many years, offering exciting opportunities for learners from around the world to engage in programmes of study that lead to University awards.
Details
The programme consists of two parts, taught modules (face-to-face) in Part 1 and Doctoral-level work-based research project (including oral defense) in Part 2. Part 1 must be completed successfully before Part 2 can be attempted. The award of Doctor of Business Administration is granted on the successful achievement of 540 credits by completing both parts.

Part 1 (180 credits)
Approaches to Research and Academic Communication
Qualitative Research Methods
Quantitative Research Methods
Visions for the Future – Theoretical Perspectives on Management
Strategic Change and Organisations
Managing in Complex Environments: Strategies, Insights and Solutions
Part 2 (360 credits)
Research Dissertation
Upon successful completion of the programme, a Doctor of Business Administration (DBA) will be awarded by UWTSD which carries equivalent academic status and recognition to the same DBA degree conferred by the University to the local students in the UK.
Academic Faculty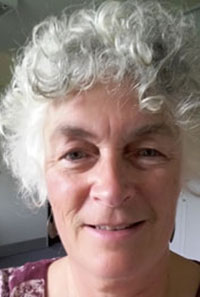 Professor Jill VENUS PhD
UWTSD Executive Programme Team Leader – Research Degrees
Research Interests
Small businesses, entrepreneurship and innovation
Entrepreneurship policy and support
Developing and enhancing micro-enterprise activity
Social entrepreneurship
Women and enterprise
Rural regeneration
Recent Publications
Jagger S, Venus J and Casiday R (2016) The Toledo Methodology for Micro, Rural & Indigenous Entrepreneurship Research; A Concept Paper. Paper published in proceedings of National Conference on Methodological Issues in Social Entrepreneurship Research, Mumbai, India.
Xiao, L., and Venus, J., (2014) Policy Scenarios Analysis and Implications for Chinese Automotive Industry in Terms of Vehicle Fuel Economy and Greenhouse Gas Emission. The First International Conference on Modern Auto Technology and Services (MATS2014) Wuhan University of Technology October 2014
Biography Read More
---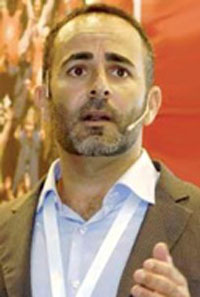 Dr. Ben CAPELL
PhD
Research Interests
Leadership & Talent Development
Post-Merger Integration
International Collaboration
Inclusive Leadership
Recent Publications
Capell,B.,Dolan,S.L., Tzafrir. S & Enosh, G (2017) Explaining disclosure decisions of sensitive personal information: the Interactive roles of trust, HRM, Outness, and identity, June 30 Journal Of Organizational Studies
Capell,B.,Dolan, S.L.,& Tzafrir.S.(2016) The disclosure of concealable stigmas: Analysis anchored in trust. Journal of Cogent Psychology,Volume 3, issue 1.
Biography
Dr Capell is the founder and principal of BeCap Management Consultancy. He is a senior consultant in organizational development and partners closely with business executives, senior HR managers and professionals to enable them to grow their organizations and careers in today's complex business environment.
Dr Capell received his PhD (Management Sciences) and Master of Research in Management Sciences from ESADE University, Barcelona, Spain.
---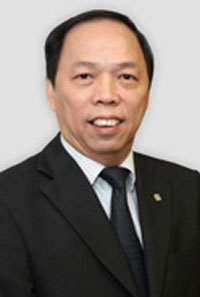 Dr. Andrew CHAN
PhD
Research Interests
Consumer Behaviour
Customer Service and Experience
Brand Equity
Multivariate Data Analysis
Recent Publications
Chan, A., Hsu, H., & Baum, T. (2015). The impact of tour service performance on tourist satisfaction and behavioral intentions: A study of Chinese tourists in Hong Kong. Journal of Travel and Tourism Marketing.
Lloyd, A., Chan, R., Yip, L., & Chan, A. (2014). Time buying and time saving: Effects on service convenience and the shopping experience at the mall. Journal of Services Marketing.
Biography
Dr Chan earned his B.B.A. from the Chinese University of Hong Kong, his MBA from the University of Texas, Arlington, and his PhD. from the University of Strathclyde. He had been an Assistant Professor from the School of Hotel and Tourism Management, the Hong Kong Polytechnic University for 22 years.
Dr Chan has widely published in various academic journals of international standing, such as the Journal of Services Marketing, Journal of Travel Research, International Journal of Hospitality Management, Journal of Hospitality & Tourism Research, Tourism Management and Journal of Travel & Tourism Marketing.
Doctoral research projects recently supervised involve organisational behaviour, co-creation of tourism experience, consumer behaviour in casual dining restaurants, hotel brand equity and leadership perceptions.
---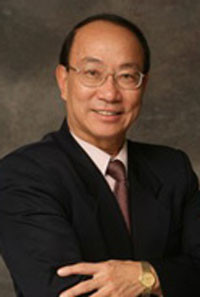 Professor Peter FONG
PhD
Research Interests
Balanced Scorecard and Strategy Maps Leadership
Human Resources Management
Cross Border Partnership Negotiation Executive Education and Training
Public Sector Reform and Innovation
Urban and Transport Planning
Housing and Property Management
Recent Publications
"Innovative methods of reducing traffic congestion: Is electronic road pricing a solution for Hong Kong?" Presented at the EROPA Conference 10-13 October 2016, Manila, The Philippines.
"The Governance of Cross-border Higher Education Collaboration between Mainland and Hong Kong" presented at the EROPA Conference 17-18 October 2015, Shanghai Administrative Institute, Shanghai (with Alice Te).
"An Examination of the Critical Success Factors for Hong Kong𠏋 Universities to set up Branch Campuses in Mainland China" presented at the 16th Annual Conference of the HK Sociological Association, HKIED, 5 December 2014 (with Alice Te).
Biography
Professor Fong is currently the President of Hong Kong Public Administration Association; Editor-in-Chief of Public Administration and Policy Journal; Visiting Professor of Department of Management & Marketing, Hong Kong Polytechnic University; Research Associate of the Centre of Research on Education in China, Faculty of Education, The University of Hong Kong.
Professor Fong received his PhD (Public Administration & Management) & Master of Urban Planning from New York University, New York City, U.S.A. and B.Soc.Sc. (Hons.) (Geography & Economics) from The Chinese University of Hong Kong.
Professor Fong has published numerous book chapters and articles in international academic journals. He has extensive work experience in public, business, academic and international organizations. He is an expert in programme development and management. He partnered with world renowned universities such as Oxford, Cambridge, London, Harvard, and Columbia to offer Master Degrees and executive programmes in the Greater China Region.
---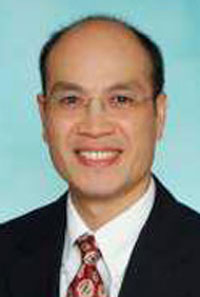 Dr. Leo Ho
DBA
Research Interests
Finance Management
Human Resources Management
Merge and Acquisition
Sales & Marketing
Engineering Management
Engineering Management
Biography
Dr. Ho is an experienced academic and business practitioner for over 26 years in Asia. He held senior executive positions of seasoned US-based multinational companies with extensive experience in IT & Telecommunications, and Engineering Industries. Dr. Ho has hands-on international managerial experience and research interests in Sales and Marketing Management, Human Resources and Learning and Development Management, Corporate Finance and Merge and Acquisition, Engineering Service, and Project Management. He has been involved actively in lecturing and supervising of research projects in various educational institutes and universities in Hong Kong.
Dr. Ho obtained his Doctor of Business Administration from the University of South Australia; MBA from the Southern Cross University of Australia, and Bachelor of Science in Computer and Mathematics from the University of Western Ontario of Canada.
---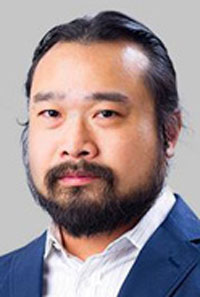 Dr. LUK Chung Leung
PhD
Research Interests
International Marketing
International Management
Business Strategy in Emerging Markets
Stakeholder Orientation and Business Performance
Cross-Cultural Consumer Behavior
Personality and Consumer Behavior
Advertising in China
Recent Publications
Luk, C. L., Chow, C. W. C., Wan, W. W. N., Fu, I. S. F., and Fong, C. (2017). An Institutional Perspective on Modernization and Sex-Appeal Advertising. Forthcoming in Asia Pacific Journal of Marketing and Logistics.
Luk, C. L., and Wan, W. W. N. (2017). Chinese Leadership Philosophies in Business Management. Forthcoming in Asian Business and Management. SSCI Impact Factor: 1.133
Wan, W. W. N., and Luk, C. L. (2017). A Tripartite Model of Strategic Leadership: The Case of China. Forthcoming in Asian Business and Management. SSCI Impact Factor: 1.133
Zhang, L., Wan, W. W. N., Luk, C. L., Tam, V. C. W., and Wu, P. (2016 June). School children's attributions of intentions for parental behaviors: Development of a measure. Psychological Reports, 118 (3), 1011-1038. SSCI Impact Factor: 0.629
Zhang, L., Tam, V. C. W., Wan, W. W. N., Wu, P., and Luk, C. L. (2015). An exploratory study on school children's intent attributions for parental structuring behaviors. Psychological Reports, 116 (1), 1-25. SSCI Impact Factor: 0.629
Wan, W. W. N., Luk, C. L., and Chow, C. W. C. (2014). Consumer responses to sexual advertising: The intersection of modernization, evolution, and international marketing. Journal of International Business Studies, 45 (6), 751-782. [The first two authors contributed equally.] SSCI Impact Factor: 5.869
Biography
Dr Luk was trained as a psychologist at the Chinese University of Hong Kong and the University of Hong Kong. His PhD research was on industrial/organizational psychology, with a focus on work motivation. From September 1997 to August 2017, he took up teaching posts at the Department of Marketing, City University of Hong Kong. Since September 2017, he has been the Research Director of International Center on Behavioral Economics. In this role, he is responsible for conducting applied research in the domains of behavioral economics, business, and psychology, with the aim of providing strategic insights for governmental bureaus and private organizations.
In the meantime, Dr Luk has been contributing to international research communities by serving as reviewer and journal editor. He is also an Associate Editor of "Applied Psychology: An International Review" and the Regional (Asia) Editor of "International Journal of Business and Emerging Markets". He has published more than 30 papers in leading business and psychology journals, including Journal of International Business Studies, Journal of International Marketing, European Journal of Marketing, Psychology & Marketing, and Journal of Personality and Social Psychology. His current research interests are in the areas of In his on-going research projects, he is trying to integrate evolutionary psychology with economic theories to enhance our understanding of consumer and organizational behaviors. He has successfully supervised multiple PhD and MPhil students in these fields to completion.
---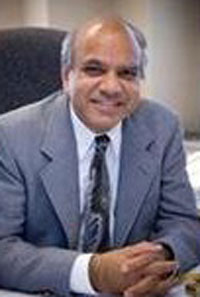 Professor Mohan TANNIRU
PhD
Research Interests
Information Technology Management
Digital Leadership and Transformation
Health Care Innovation and Informatics
Decision Modeling/li>
Knowledge Based Systems and AI
Integrating Practice with Theory
Project Management
Recent Publications
Fowler, B.L. J. Johns, M.R. Tanniru, V. Balijepally, Y.F. Roumani, D. Bobryk, K. Mitchell, (2018), "Engaging patients through Multi-Disciplinary Rounding – The case study at a Michigan hospital," J. of Hospital Administration, Vol. 7,No.5, 17-26.
Roumani, Y. F., Roumani, Y., Nwankpa, J. K., Tanniru, M. (2018). Classifying Readmissions to a Cardiac Intensive Care Unit. Annals Of Operations Research, 263(1-2), 429-451.
Prentiss, T., J. Zervos, M. Tanniru and J. Tan, (2018), Community Health Workers (CHWs) as Innovators: Methods & Results from a Tele-Education Pilot for CHWs in Detroit, Michigan. International J. of Health Information Systems and Informatics,13(1), 15-28.
Khuntia, J., M. Tanniru and J. Weiner. (2017). Dimensions of Patient Experience and Overall Satisfaction in Emergency Units,. Journal of Patient Satisfaction, SAGE Publications, 4(3), 95-100.
Khuntia, J., Yim, D., Tanniru, M., and Lim, S, (2016). Patient Empowerment and Engagement with a Health Infomediary, Health Policy and Technology, Elsevier, 6(2017), 40-50.
Weiner, J., Tanniru, M., Khuntia, J., Bobryk, D., Naik, M., Page, K.L., (2016). Digital leadership in action in a hospital through a real. Journal of Hospital Administration, 5(4), 34-43.
Biography
Professor Tanniru is currently the Professor of Management Information Systems (MIS) at Oakland University. He also taught at the University of Arizona, Syracuse University, and University of Wisconsin-Madison, and was the former Dean of the School of Business and the founding director of Applied Technology of Business Program at Oakland University, and the Department Head of MIS at University of Arizona. He has published extensively in areas related to knowledge based expert and decision systems, process modeling, health care operations and leadership as well as patient engagement and satisfaction.
Professor Tanniru's work has appeared in journals such as ISR, MIS Quarterly, Decision Sciences, DSS, JMIS, IEEE Transactions in Engineering Management, CACM, Health Care Management and Administration, and Health Care Policy and Technology. He has coordinated numerous research projects with companies including GM, Chrysler, HP. Lear, Comerica, UTC, Bristol Myers Squibb, Honeywell, Intel, and Raytheon, and health care organizations such as Kaiser Permanente, Beaumont Health Systems, St Joseph Mercy-Oakland and Henry Ford Health Systems.
---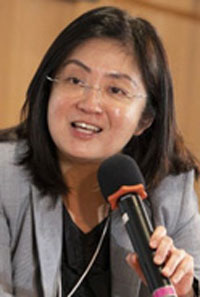 Professor Wendy WAN
PhD
Research Interests
International Marketing
Consumer Psychology
Strategic Marketing
Recent Publications
Luk, C. L., Chow, C., Wan, Wendy W. N., Lai, J.Y.M., Fu, I., and Fong, C.P.S. (2017). An Institutional Perspective on Modernization and sex-appeal advertising. Asia Pacific Journal of Marketing and Logistics. 29 (2)
Zhang, L., Wan, Wendy W. N., Luk, C. L., Tam, V. C. W., and Wu, P. (2016). School Children's attributions of intentions for parental behaviors: development of a measurement. Psychological Reports. 118 (3), 1011-1038.
Zhang, L., Tam, V. C. W., Wan, Wendy W. N., Wu, P., and Luk, C. L. (2015). An exploratory study on school children's intent attributions for parental structuring behaviors. Psychological Reports. 116 (1),1-25.
Wan, Wendy W. N., Luk, C. L., and Chow, C. (2014). Consumer responses to sexual advertising: The intersection of modernization, evolution, and international marketing. Journal of International Business Studies. 45,715-782
Chiu, C. Y., Chia, S. I., & Wan, Wendy W. N. (2014). Measures of Cross-Cultural Values, Personality and Beliefs. In Boyle, G. J., D. H. Salofske , G. Matthews (Eds.), Measures of Personality and Social Psychological Constructs. Ch. 22, 621-651. Academic Press U.K.
Biography
Prof Wan received her PhD in Social and Personality Psychology from The University of Hong Kong. Her expertise is in application of psychological principles to solving problems related to international business and consumer marketing. As an active researcher, she has been publishing her works in top tier international journals, such as JPSP and JIBS; and has received awards from renowned publishers. She has taught at Bond University, Australia; the Chinese University of Hong Kong; Wu (Vienna University of Economics and Business); Sun Yat-sen University (Mainland China); and was a visiting scholar at Yale University and Tokyo University. She is currently a full-time faculty member of Tunghai University (Taiwan); Visiting Scholar of MIB School of Management (Italy), the Executive Director of The Center of Behavior Economics of Guangdong Academy of Social Sciences and the Supervisor of the PhD. Program of International School of Management, France.
As a business consultant, Prof Wan has been offering consultancy services to government and business entities since 1996. Her clients include Hong Kong Hospital Authority, Sun Hung Kei Properties; China Construction Bank, PPF Group, HSBC, New York Life Insurance Company, American Express Card, Philip Morris International, British American Tobacco, GlaxoSmithKline, Blackmores, Hong Kong Jockey Club, Midea Group, CP Lotus, AmInBev, Jacuzzi, Calligaris, BP and ANZ.
---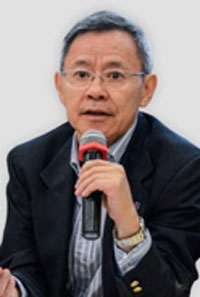 Dr. Eddie YU
PhD, DBA
Research Interests
Management
Strategic Management
International Business and Management
Recent Publications
Yu, E F K, Yau, O H M, Au, A & Ko, A C K (2016), Discovering the Strategic Leadership That Powered China's Remarkable Growth, Working Paper, City University of Hong Kong.
Yu, E F K (2014), Li & Fung – The Global Supply Chain Manager, Working Paper, City University of Hong Kong.
Yu, E F K (2014), L'Occitane – From Province to Shangri-La, Working Paper, City University of Hong Kong.
Biography
Dr Yu earned his PhD from the University of Wollongong and DBA from the University of Newcastle Australia. He had been an Associate Professor from the Department of Management at City University of Hong Kong for over 20 years.
Dr Yu also supervised and examined PhD and DBA dissertations. He was awarded the University's Teaching Excellence Award in 1995. Dr Yu was also recipients of The Best Case Writer of the Year Award in Hong Kong in 1991, the Best Case Analysis of the Year Award in 2000, the Best Paper Award in an international conference on marketing innovation and strategic management in 2009, and the University's Interdisciplinary Professional Development Award in 2013.
Dr Yu was appointed as specialist by the HKCAAVQ and vetted over dozen of degree and sub-degree programmes. He served as external examiner/advisor roles for The Open University's undergraduate and postgraduate programmes in the past two decades. His consulting and executive training services include leadership, global strategic management, balanced scorecard, and new product development. A selected clients list include: HSBC, PwC Consulting, Dragonair, Philips, New World Telephone, Hong Kong Electric, Hospital Authority, Hong Kong Policy Force, Hong Kong Ferry, Hong Kong Electric, Shanghai Automobiles, Hong Kong Resorts, and Hong Kong Scouts Association. Before joining the academe, Dr Yu worked with Hewlett-Packard, American Express and several local based international firms for 14 years. His last position was group general manager.
Admissions
Tuition fee
HK$310,000 (by 10 instalments)
Entry Requirements
An upper second class Bachelor's degree or a Master's degree relevant to the Doctoral programme with at least three years of recent and relevant management experience.
Applicants who do not possess the normal minimum entrance qualifications, but hold another professional qualification or have experience at a level which the University considers to be equivalent to, or higher than, that of an upper second class honours degree of a UK University may be considered for candidature on their merits.*
Interview will be required.
* Applicants in such case will be considered on an individual basis by the Research Degrees Committee of the University.
English Language Requirements
Completion of a recognised undergraduate or postgraduate qualification within the last 5 years, taught in the medium of English; or
Completion of a recognised undergraduate or postgraduate qualification over 5 years ago, taught in the medium of English, with the provision of evidence that English is maintained in current professional practice; or
An overall English language level equivalent to an IELTS score of 6.5 (or equivalent) with no lower than 6.5 in reading and writing, and with no lower than 5.5 in listening or speaking*
* Applicants who are required to take an IELTS test to satisfy the English requirements for and only for the programme during the application period are eligible for a one-off reimbursement of 50% of the test fee, on condition that the test results meet the requirements set by UWTSD. The amount of the reimbursement will be deducted from the 1st instalment of tuition fees for the programme. Please present the Secretariat with a receipt of the test charges as evidence.
Enquiry
Course Details
General Enquiry / Course Enrolment / Membership