Master of Business Administration, MBA
Overview
The MBA is an internationally respected general management qualification, which enhances the skills and competences of experienced managers, but also provides a launch into a management career for more recent graduates. The 18-month programme is designed for students from a wide variety of backgrounds who are seeking international career opportunities through the development of their managerial abilities.
Programme Highlights
Fully recognized in the UK
Same qualification of the home programme offered in the UK
The oldest Royal Chartered University in Wales and England after Oxford and Cambridge
1st in the UK for course and lecturers (Whatuni Student Choice Awards 2020)
1st in the UK for satisfaction with feedback in Business, Management & Marketing (Guardian League Table 2020)
Faculty members from overseas and local universities based in HK
Attainable in 1.5 years: 6 taught modules (1 year in HK, 100% coursework) + dissertation (can be done anywhere)
No examination required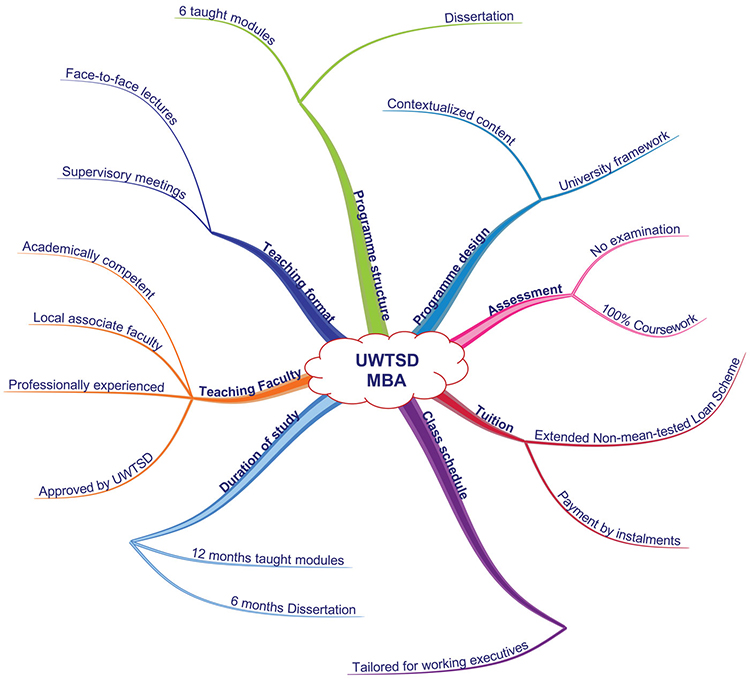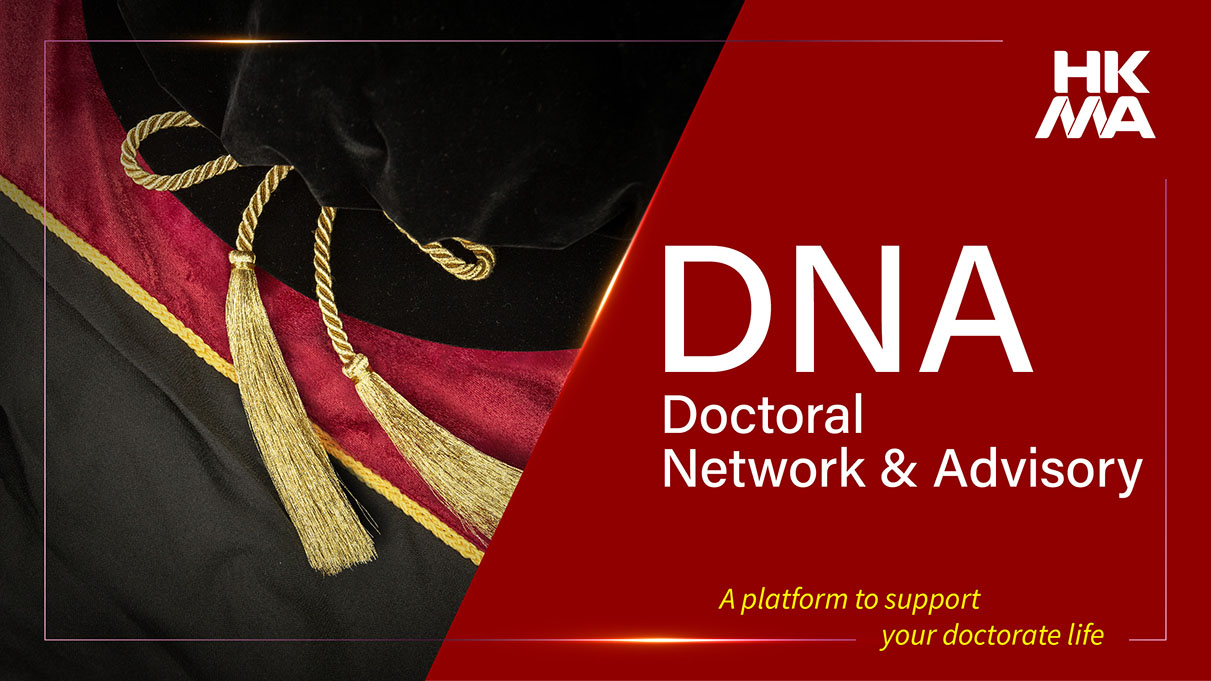 University of Wales Trinity Saint David

The University of Wales Trinity Saint David (UWTSD) was formed on 18 November 2010 through the merger of the University of Wales Lampeter and Trinity University College Carmarthen, under Lampeter's Royal Charter of 1828. On 1 August 2013, Swansea Metropolitan University became part of UWTSD. It is also the oldest Royal Chartered University in Wales and England after the universities of Oxford and Cambridge, with HRH the Prince of Wales being the University's Royal Patron in 2011.
UWTSD has jointly launched the Wales Global Academy with the University of Wales in July 2018 to provide a focus for its vision of taking the best of Wales to the world and bringing the best of the world to Wales. It has been at the forefront of forging global educational collaborations for many years, offering exciting opportunities for learners from around the world to engage in programmes of study that lead to University awards.
Details
The programme consists of two parts, a taught Part 1 and a dissertation in Part 2. Students must complete Part 1 before Part 2 can be attempted.
1. Finance for Business Managers
2. Human Resources Management
3. Marketing Management
4. Global Business Challenges
5. Strategic Management
6. Change and Stability Management
Upon successful completion of the programme, a Master of Business Administration (MBA) will be awarded by UWTSD which carries equivalent academic status and recognition to the same MBA degree conferred by the University to the local students in the UK.
Other Collaborating Programme
Doctor of Business Administration at University of Wales Trinity Saint David
The DBA programme is a professional doctorate which provides a structured programme of study through taught modules, closely integrated with an individual's professional career development. It is a 3-year programme and is designed to meet the needs of professionals working in Business Administration and Management related areas.
Graduating MBA students could further develop their knowledge and skills by proceeding to the University of Wales Trinity Saint David DBA programme.
For more information, please visit our website at: www.hkma.org.hk/uwdba
Admission
Entry Requirements
A recognized honours degree (minimum 2:2) or equivalent; or
Non-honours Bachelor's Degree in a business related subject with 2 years' relevant work experience; or
Honours Bachelor's Degree in a non-business related subject with 2 years' relevant work experience; or
Non-degree qualifications in business related subjects, or professional qualifications, with a minimum of 3 years' relevant work experience*
* Applicants may be required to participate in an interview.
English Language Requirements
Completion of an academic qualification equivalent to a Bachelor's degree or above which was taught in English; or
An overall English Language level equivalent to an IELTS score of 6.0 (or equivalent) with no lower than 5.5 in reading writing, listening and speaking.
Enquiry
Course Details
General Enquiry
---